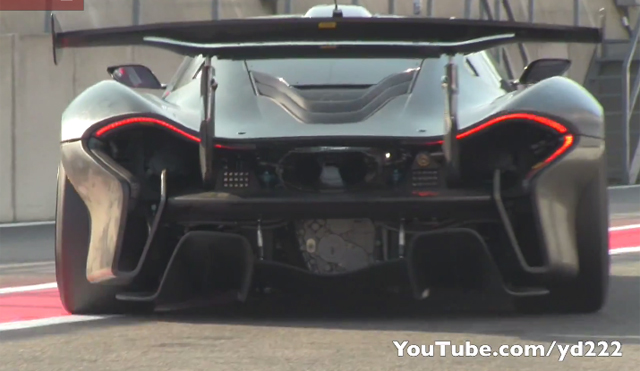 Alongside the Ferrari LaFerrari FXX K, the extreme McLaren P1 GTR is the most hardcore road-car based track car in the world. Created to take the already exceptionally fast P1 street car to entirely new heights, the P1 GTR features an extremely limited production run as well as an inevitably out-of-this-world price tag.
Following on from the car's world debut at the Geneva Motor Show 2015, a black example recently hit Spa-Francorchamps for a series of high-intensity tests with McLaren test driver Chris Goodwin behind the wheel. The following clip consequently gives us our first taste of just how fast the P1 GTR is on the race track while also putting the bellowing exhaust note on show.
[youtube]https://www.youtube.com/watch?v=NrUaGmT3X7Q[/youtube]
Typically the P1's 3.8-litre twin-turbocharged engine and electric motor make 903 hp combined. That has been increased to 986 hp (1000 PS) for the McLaren P1 GTR however. Alongside the engine modifications, the British marque has revised the interior while also installing a selection of new aerodynamic components.
All told, the front track of the McLaren P1 GTR has been increased by 80 mm over the road car and has been completed with an aggressive front splitter even more pronounced than the road cars. Reprofiled low temperature radiator ducts seamlessly flow into the leading edge of the aggressively flared front wheel arches while the active aerodynamic flaps from the 'normal' P1 have been maintained. The rear-end is then categorised by a massive wing, redesigned diffuser and new exhaust pipes.