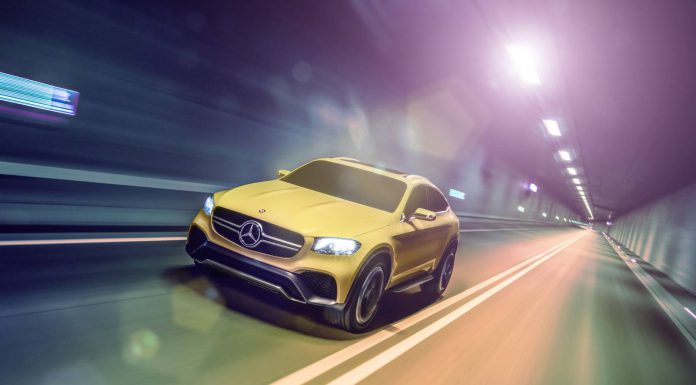 Just after the covers were taken off the Mercedes-Benz Concept GLC Coupe at the Shanghai Motor Show 2015, it has been confirmed that the car will reach the production line.
The news was confirmed by German marque while speaking with GTspirit in Shanghai. While Daimler AG's board member responsible for research and Mercedes-Benz Cars development Thomas Weber failed to reveal just when the GLC Coupe will debut in production guise or when it will reach the production line, he did confirm it will come after the new GLC and GLS models debuting this year.
While the German marque has previously confirmed that the Concept GLC Coupe's design would be largely retained for the production car, the model's chief engineering Eberhard Kelz said that details like the diagonal dual exhaust pipes and small wing mirrors won't see production.
The decision to put the Mercedes-Benz GLC Coupe into production comes on the back of worldwide demand for SUV models. According to Weber, "Globally, the segment is good for 26% of the car sales and is expected to further increase. We are very confident about our future in China, where we have added 100 dealerships in 2014 and increased sales by 28% to 270,000 units. This year, the company expects to sell considerably more than 300,000 units, while also adding another 50 dealerships."
[Via The Detroit Bureau]