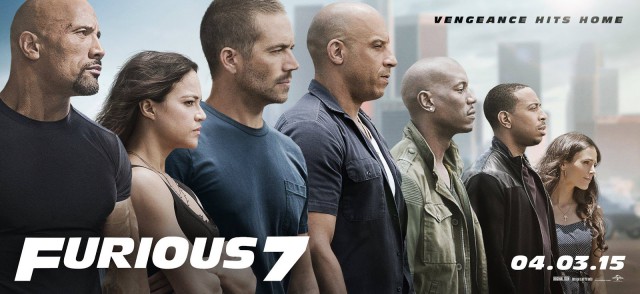 While speaking at Universal's panel at CinemaCon in Las Vegas, Vin Diesel has announced that Fast and Furious 8 will hit screens on April 14, 2017. That means it'll come just over two years after Furious 7 which is still airing in theatres around the world.
Two years prior at CinemaCon in 2013, Vin Diesel and the late Paul Walker officially announced that Furious 7 was on the cards so confirming that an eighth-instalment is in the works at the same venue was important for Diesel.
While speaking to the crowd and choking back tears, Diesel said "It means a lot to me to get your blessing."
Furious 7 was of course the final send-off for Paul Walker and his on-screen character Brian O'Connor. The seventh instalment has already proven the most successful at the box office having become the fastest film to bring in $1 billion. Estimates suggest that it could top out at $1.4 billion in ticket sales.
[Via Variety]