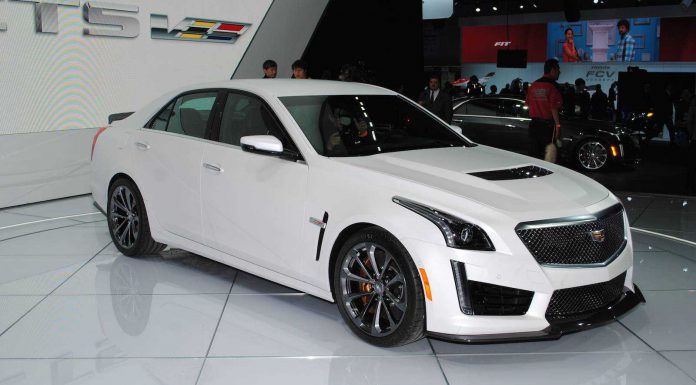 It has emerged that General Motors is planning to roll out additional Cadillac V-Series models in the coming years as part of a push from the American marque to release eight new models before 2020.
While it remains to be seen what new Cadillac models will be available with the performance-oriented 'V' badge, the firm's chief engineer Dave Leone did confirm to The Detroit Bureau that "The 'V' will be on more models than today". Unfortunately, Leone failed to divulge any details about what new 'V' models are being pondered by the marque.
With that being said, there are reports that Cadillac is working on creating a V-Series version of the recently revealed CT6 luxury sedan. Such a model would rival the likes of the Mercedes-Benz S63 AMG and S65 AMG.
Additionally, Cadillac is plotting a model to sit below the current ATS designed to directly rival the BMW 1-Series and Mercedes-Benz CLA. In an effort to rival the CLA45 AMG, that model also seems a likely candidate for the 'V' badge.
[Via The Detroit Bureau]