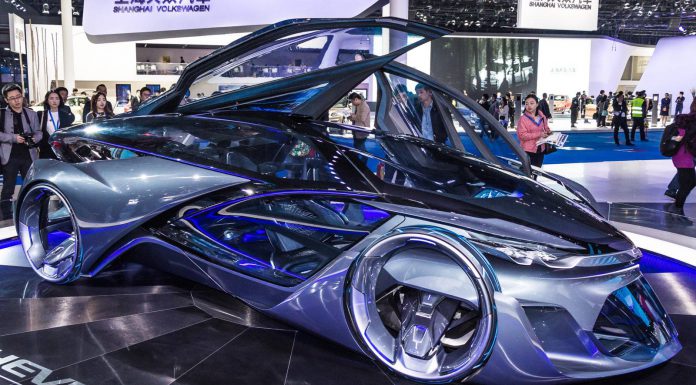 Chevrolet presented a concept at the Shanghai Auto Show 2015 which started this week. The Chevrolet FNR Concept is difficult to describe. It almost certainly won't enter production any time this century. It is a product of GM's Shanghai-based Pan Asia Technical Automotive Centre team. We took a closer look!
The Chevrolet FNR Concept is a futuristic design. It features crystal laser headlights and taillights, dragonfly dual swing doors, magnetic hubless wheel electric motors and a wireless auto-charge system. Much like the Mercedes-Benz concept across the hall, the Chevrolet gets a set of radars which allow autonomous driving.
The concept forms part of Chevrolet's 10th anniversary celebration for its Chinese joint venture. It features sharp lines, with an incredible set of doors and moveable panels. Don't expect to see any of the technology work its way down into Chevrolet's production cars any time soon… Unless of course you are reading this in 2115!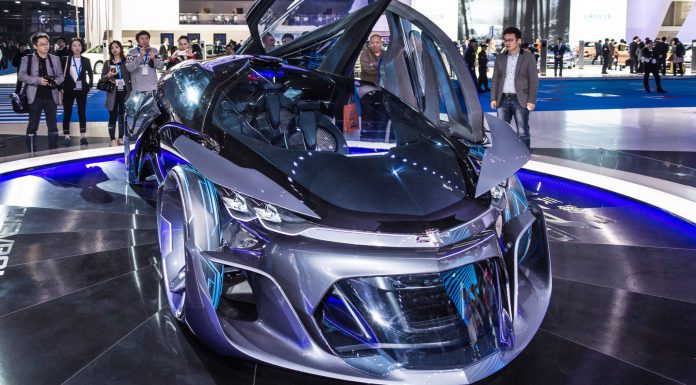 For more news from the Shanghai Auto Show 2015, take a look at our dedicated news channel.