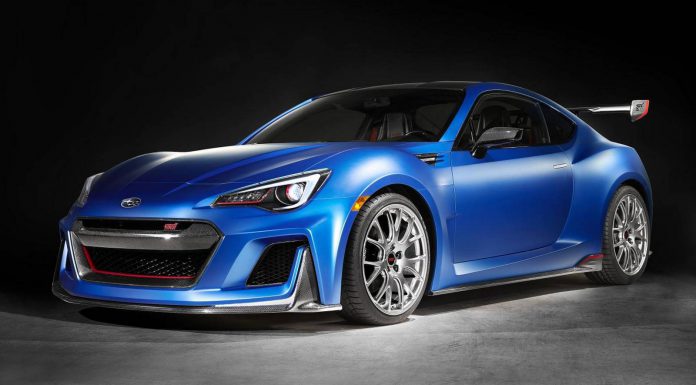 Subaru has confirmed its plans to release a Subaru BRZ STI for the United States market within the next few years.
The news, which was released this morning via Automotive News, confirms suspicions that Subaru would release a hot version of the BRZ within the next five years. Subaru did not offer any additional details regarding performance, pricing or availability. Rumour suggests, however, that the BRZ STI will be heavily based off the STI Performance Concept that was released a few weeks ago.
"The United States is the highest priority for STI," STI President Yoshio Hirakawa said. "We'd like to create a car that drivers can control like their own legs so they can push the car to the limit."
While the addition of a new STI model can only be a good thing for enthusiasts, Subaru's Corporate Communications Director was cautious to call the car a full-on STI. McHale suggested that the car could carry a restrained "tuned by TSI" badge rather than a STI badge. Either way, a tuned BRZ is sure to excite enthusiasts around the world.
The BRZ STI will likely feature upgraded brakes, suspension and horsepower along with new aerodynamic and styling tweaks.
Subaru expects to release the BRZ STI to the U.S. market within the "next few years".
[Via AutomotiveNews]