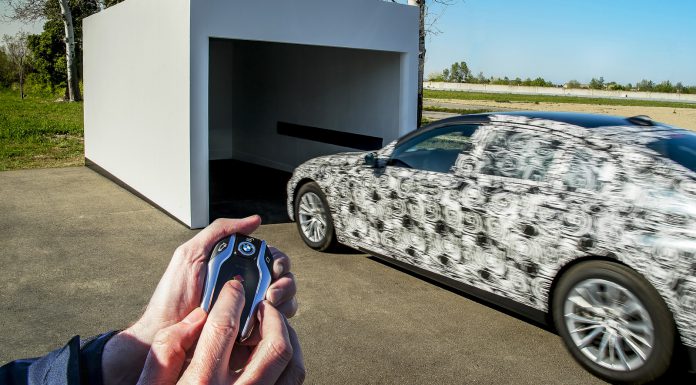 In an effort to rival the current Mercedes-Benz S-Class, BMW is pulling out all the stops with its impending new 7-Series generation. One of the most intriguing features of the new car will be its remote parking feature and the German marque has just released the following video showing the technology in action.
The technology comes in handy when a parking space or parking garage is too tight for the doors to be opened fully. If that is the case, the driver can get out of the new 7-Series before parking the car remotely with a special button included on the new key.
[youtube]https://www.youtube.com/watch?v=H_6R1yh7-3I[/youtube]
Prior to using the remote parking feature, the car needs to be positioned at an angle of 10 degrees or less to the parking space with numerous sensors then guiding the luxurious sedan into the desired space.
Beyond the remote parking feature, the new 7-Series will be offered with a selection of new engines with confirmation about an inline-six cylinder already being given. All of the engines available will be mated to a smooth shifting eight-speed Steptronic transmission.
Moreover, the new BMW 7-Series incorporates a touch display for its iDrive monitor which is a first for the firm. Alongside the inclusion of touch technology, the iDrive monitor also includes gesture control. A fully digital instrument panel is also featured.