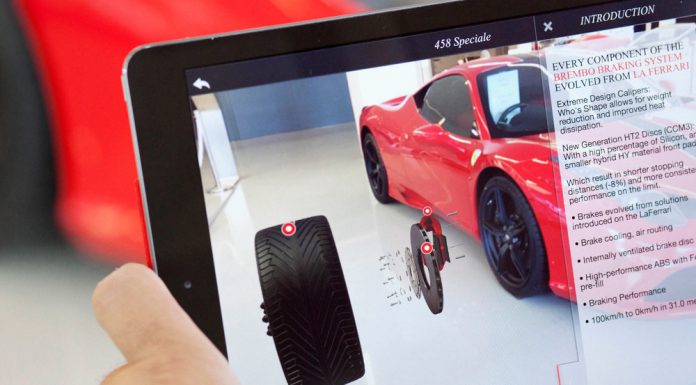 Z Space has just unveiled its advanced reality showroom app developed in collaboration with Ferrari. The tool allows prospective Ferrari customers to spec out their perfect Ferrari on a tablet in real time after scanning in the Ferrari display cars into the app.
As the video shows, all you have to do is point the augmented reality app towards the Ferrari model in question. Once you line up an outline of the car on the app with the vehicle itself, the app displays a virtual car immediately and right in the showroom.
Customers can then access all of the advanced features you'd expect from a normal car configuration tool like choosing colours, wheels and brake calipers. One of the neatest features of the app is that it can show the mechanical elements of the Ferrari in real time.
[Via Z Space]