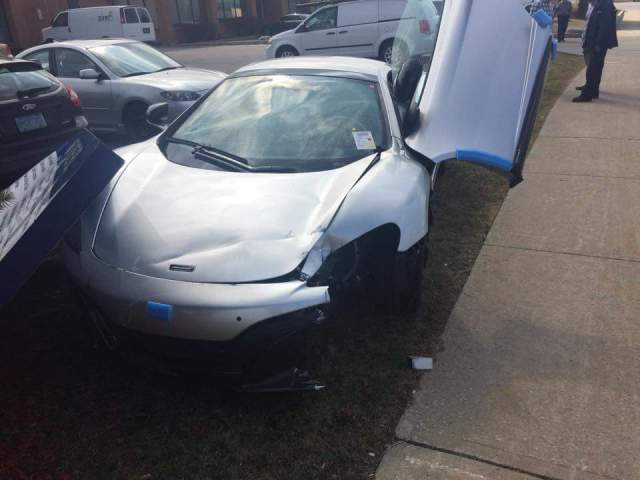 A brand new silver McLaren 650S Spider has been badly damaged after being crashed by a dealership employee in Ontario, Canada.
The McLaren 650S Spider in question was in fact so new that it still had various interior and exterior panels covers in plastic including the steering wheel.
As the images show, the British supercar suffered relatively serious damage to the front-end after the car jumped the curb and smashed head on through a large, fixed sign. The impact resulted in the driver's side headlight being ripped out while the bumper took a large proportion of the contact as well. Additionally, the bonnet has been dented and will inevitably have to be replaced.
It remains to be seen if this McLaren 650S Spider was a customer ordered car or not but whatever the case may be, the dealership's insurance company will have to cough up quite a hefty repair bill.