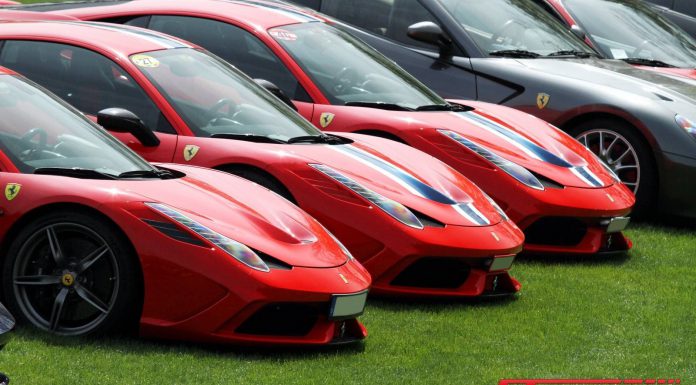 The sun shone as Cars and Coffee Brescia brought out a stunning show of 220 cars from all over Europe, dominated by about 60 Ferraris including LaFerrari, FXX, Enzo, F50 and F40.
Organised by Gabriele Morosini, Francesco Canta and their team in a beautiful resort in Montichiari, near Lake Garda, the cars were arranged over the lawns of the awesome private estate.
In the afternoon, the long string of supercars snaked to the Mille Miglia Museum in Brescia where the public greeted them with enthusiasm.
With a pleasant 25 degrees, the stunning gathering – not only from Italy but also from Switzerland, Germany, France, Belgium and Holland – was not all red, with some 50 Porsches, including some rare examples with a pair of beautiful Carrera GTs.
And it was not just an occasion for special 'metal' but special people too. Pagani Automobili had an official presence with two spectacular supercars, a Pagani Zonda F and Pagani Huayra, driven by Christopher and Leonardo Pagani respectively.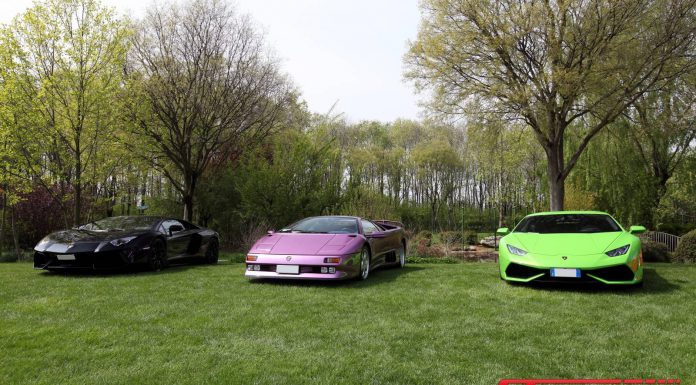 Lamborghini was well represented with sleek machines including a Gallardo Balboni driven by Valentino Balboni himself, Aventadors, a couple of Huracan and the beautiful Diablo SE.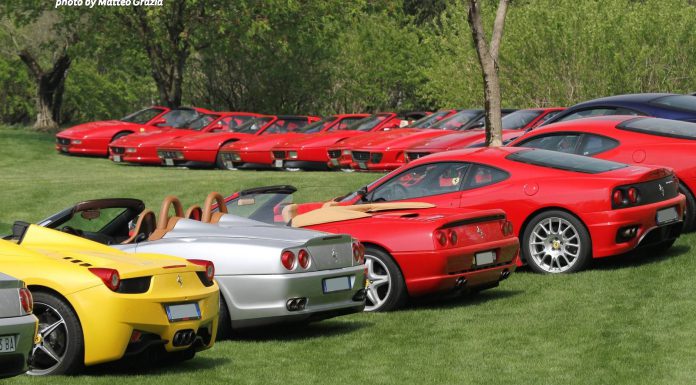 There were many other wonderful machines for enthusiasts to admire later in the streets of Brescia, like the Bugatti EB110, the Lancia Stratos & Lancia Rally 037 Stradale street versions, Ford GT in Gulf livery, no fewer than five Alfa 4C, several Aston Martins and Jaguar F-Types, a couple of Morgan Aero SuperSports and McLaren 650s.
Also notable were the entries in the American muscle cars section with several Corvette of all ages with a fantastic C1 and the awesome new C7, the Dodge Viper and Camaro.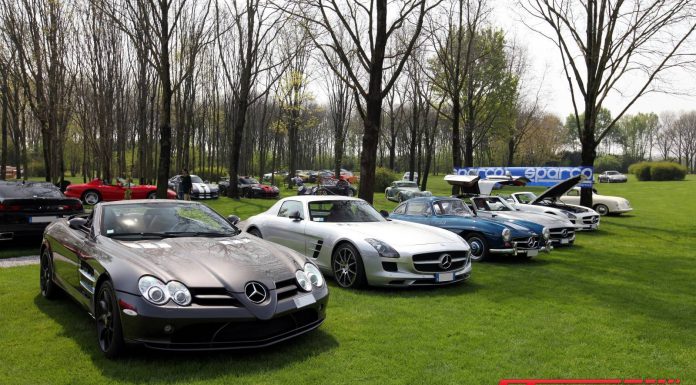 The 'star' cars were well represented too, with an impressive Mercedes-Benz line-up including three SLS, one SLR roadster and the superb old 300 SL Gullwing.