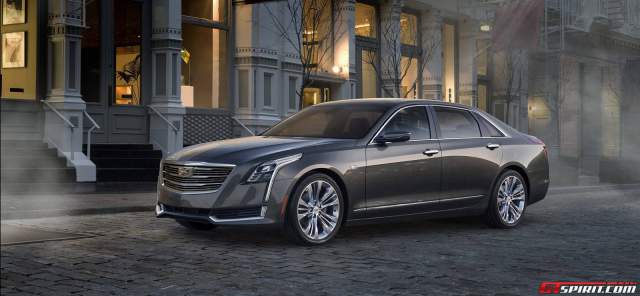 It has emerged that Cadillac is working on an exceptionally potent and brand new V8 engine and that it is likely to be made available in the recently launched Cadillac CT6 luxury sedan.
The news was revealed by Cadillac's boss Johan de Nysschen on Facebook when he was commenting in response to a recent article that Cadillac won't produce any more V8 engines. The author in question, Sam Abuelsamid suggested that the American marque had turned solely to V6 and four-cylinder engines for its flagship models.
In response however, de Nysschen said "Sam Abuelsamid, you are way wrong, I'm sorry to say. There absolutely will be another state-of-the-art mega powerful highly efficient new 8-cylinder from Cadillac, besides the CTS-V engine. Purpose designed for Cadillac. Now, if you consider "mainstream" to represent the average powertrain used, well, no, the realities of the market today excludes that. Besides the exotics, I don't know that any luxury manufacturer today could claim they sell most of their volume in V8. But the V8 Cadillac is alive and well today, and will be in even better shape tomorrow."
Interestingly, de Nysschen soon deleted this comment and no further details about the V8 in question are available. However, it is believed that when offered in the CT6, it will be tuned to a level to rival the Mercedes-Benz S63 AMG.
[Via Motor Authority]