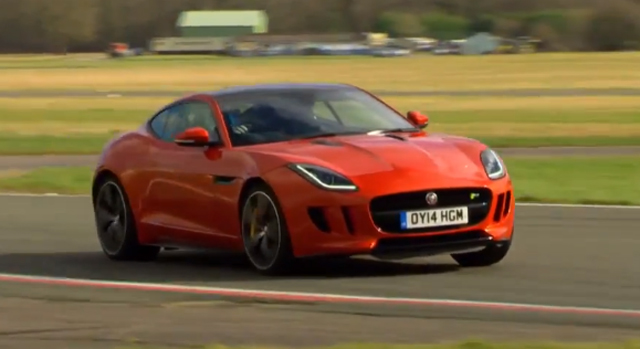 While Top Gear as we once knew it is no more, the TV show's official YouTube channel is continuing to release select videos and the latest goes onboard the flying lap recently set by the Jaguar F-Type R Coupe with the Stig behind the sports car's leather steering wheel.
[youtube]https://www.youtube.com/watch?v=s2_n8RHN-G0[/youtube]
While the F-Type R Coupe isn't a track tuned monster, it is still quite fast having set a time of 1:21.6. That puts it ahead of the likes of the Ford GT, Audi R8 V10 Spyder and the V12-powered Aston Martin Virage.
In case you didn't know, the Jaguar F-Type R Coupe features a supercharged 5.0-litre V8 engine delivering a total of 550 hp, 60 hp more than the range-topping F-Type Roadster. As a result, it will accelerate to 96 km/h in 4 seconds as well as an electronically limited top speed of 300 km/h (186 mph).