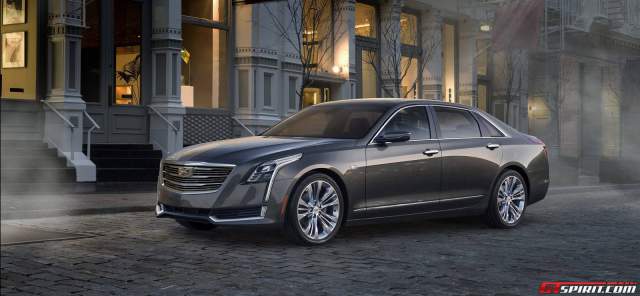 The very first production-spec Cadillac CT6 is set to be auctioned off by General motors at the Barrett-Jackson auction this coming Friday, April 17th.
The Cadillac CT6 in question will be lot #3001 with all of the funds raised from its sale benefitting the Karmanos Cancer Institute. The Karmanos Cancer Institute provides research, patient care and educational services to help with the prevention, early detection and treatment of all types of cancers.
While it remains unclear just what specification the CT6 will be, we know that the base engine available is a 2.0-litre four-cylinder turbocharged unit delivering a total of 265 hp. Next up is the recently announced 3.6-litre naturally-aspirated V6 pumping out a total of 335 hp while the top of the range engine is a twin-turbocharged 3.0-litre V6 with 400 hp and 400 lb-ft of torque on tap. Although unconfirmed, reports suggest that a V8 will also be offered to rival AMG powered S-Class models.
Underpinning the 2016 Cadillac CT6 is the aluminium Omega platform helping to contribute to an overall weight less than 3700 pounds. To put that into comparison, the six-cylinder powered Audi A8 tips the scales at 4365 pounds. Measurements wise, the CT6 is 204 inches long while utilising a 122.4 inch wheelbase. Those figures mean that it is 1.3 inches short than the BMW 7-Series. Returning to the weight figure, Cadillac claims that the CT6 is actually lighter than the BMW 5-Series, 6-Series and Mercedes-Benz E-Class despite all of those cars being in a class below the CT6 and smaller in size.