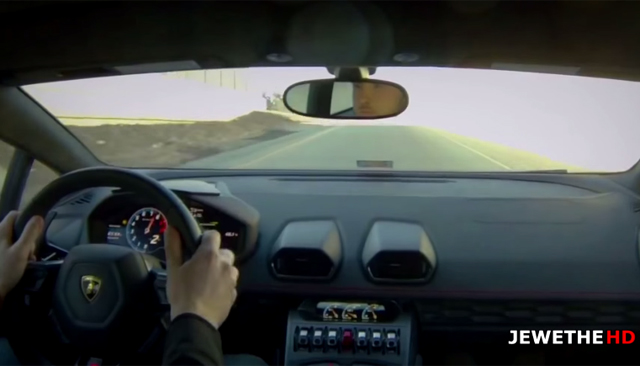 There's no denying that the Lamborghini Huracan sounds good. After all it utilises a screaming 5.2-litre V10 engine and produces a cacophony to put even V12-powered supercars on notice. Just how does the Italian marque's popular new entry-level supercar sound when installed with a custom exhaust system from Supersprint however?
[youtube]https://www.youtube.com/watch?v=-C5QL4S0K3A[/youtube]
Well the following video shows just that through a number of high-paced onboard acceleration runs as well as some stationary revving. The Supersprint system has been installed courtesy of Fabspeed and it utilises valves so the driver can open or close the valves at the press of a button to either increase of decrease the sound of the engine.
With the valves closed, the Huracan isn't much louder than a stock Porsche 911 Turbo. When the valves are open however, it produces a crackle and pop even more extreme than the stock system!