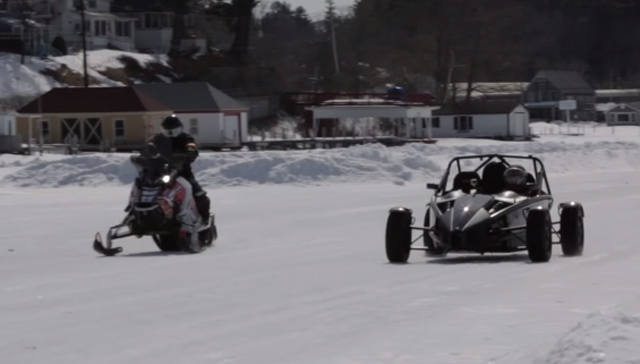 Created as one of the fastest and most potent track cars available anywhere in the world, arguably the last place you'd expect to see an Ariel Atom would be on a dedicated ice track racing a Polaris snowmobile.
[youtube]https://www.youtube.com/watch?v=bRq4lH2hw1s[/youtube]
The following clip was filmed in the heart of New Hampshire with the Ariel Atom in question being a 230 hp strong example. As for the Polaris in question, it delivers 160 hp and consequently features an even better power-to-weight ratio than the potent track toy.
To make up for that, special studded tyres have been fitted to the Ariel Atom resulting in a very close race! Place your bets, this is a close one…