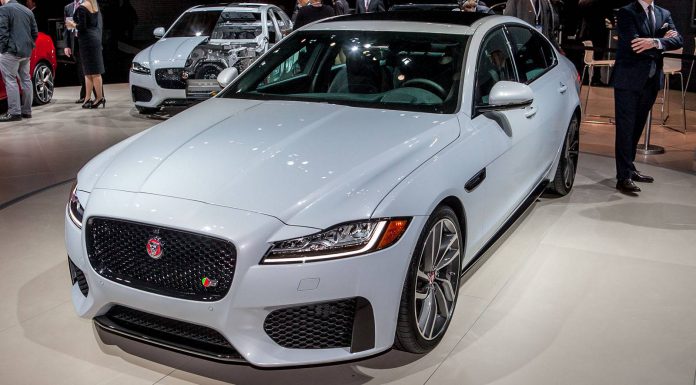 In the next 12 months, Jaguar will launch four freshly updated models for the U.S. market as the British marque attempts to bump up its U.S. sales figures.
In the fourth quarter of the year, the recently revealed next-generation Jaguar XF will hit the market and be followed closely by the yet-to-be-revealed facelifted Jaguar XJ. In the following six months, the BMW 3-Series rivalling Jaguar XE will launch followed by the marque's eagerly anticipated crossover, the Jaguar F-Pace.
Last year, Jaguar managed to sell 15,773 cars in the United States which was a 7 per cent decrease over 2013 sales figures. In order to tempt buyers, Jaguar plans on marketing its models in an effort to differentiate them from Mercedes-Benz, BMW and Audi.
While speaking about this with Automotive News, Jaguar Land Rover North America chief executive Joe Eberhardt said "It is about seduction, performance and design, with better looks, better value and better drive. There is almost a ubiquity about the German sedan. There is an awful lot of German metal on the road, and buyers don't want Lexus necessarily."
Eberhardt believes that the entry-level Jaguar XE will be the automaker's key to cracking the U.S. market with him saying "It is going to be a game-changer for us. It is allowing us to access a segment where we did not have an entry both with the price and the personality."
[Via Automotive News]