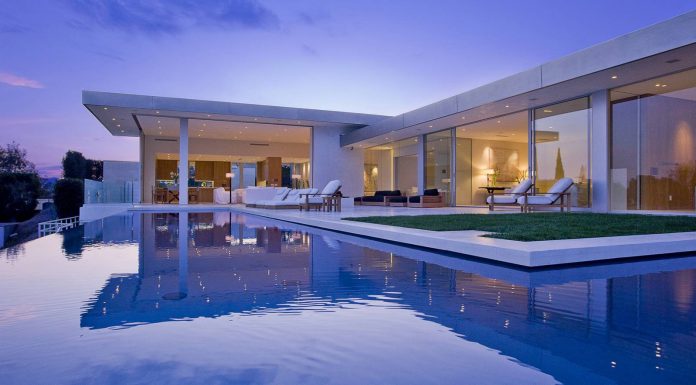 A 1970s home on Sunset Strip, high in the Hollywood Hills with magnificent views, has been given a stunning remodelling with infinity pool by California's McClean Design. The existing home designed in the French style during the 1970s was in very bad shape.
Under engineer Greg Riley with contractors Nile Niami /JR Construction, the original house was stripped down to the framing and rebuilt in a contemporary style over around 4,500 square feet to take advantage of the magnificent views over the city of Los Angeles below.
Both the house and pool are L-shaped in configuration. Central to McClean's concept for the house was to remove the existing pool which was located in the middle of the yard and push out a new pool to the extremities of the lot to produce a larger outdoor living space wrapped by the house and the infinity pool.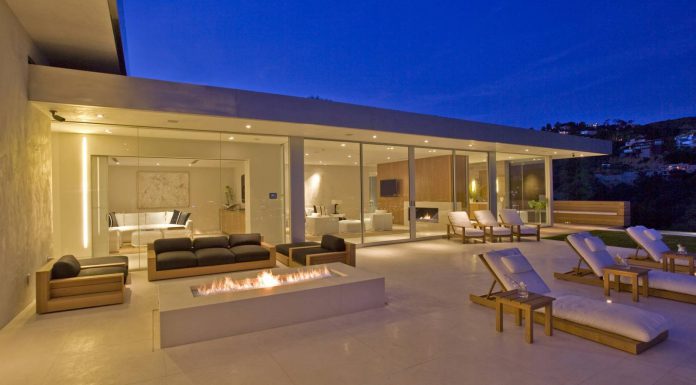 Ceiling heights were increased in the main living areas and the plan opened up to visually connect the different spaces, a key element of the design being the transparent sliding door systems which open the interior up to the outdoors and to the views.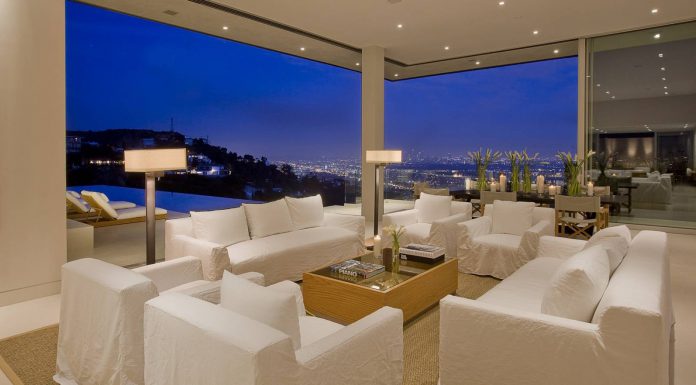 The house is laid out on one level – something of a rarity in the Hollywood Hills – and comprises three bedrooms plus the kitchen and living, dining, and family rooms as well as a small screening room or gym.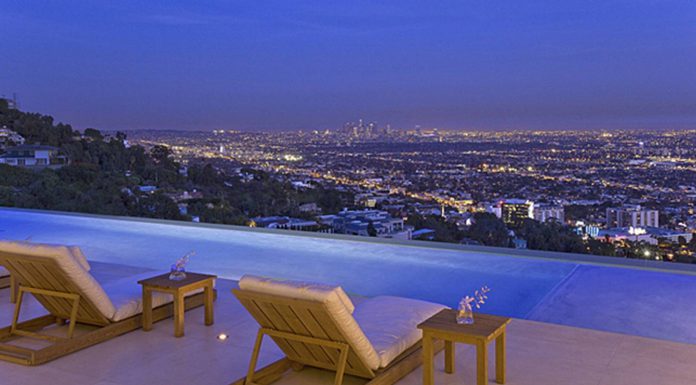 McClean Design kept the palette of materials extremely simple, using white limestone, brushed aluminum and stainless steel warmed by oak walls and cabinetry for these stunning results.