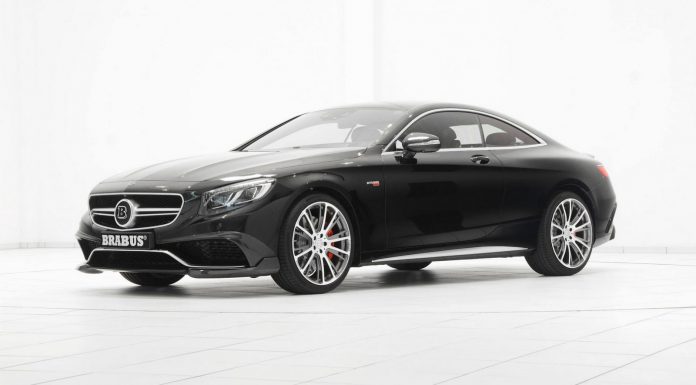 After the Brabus 850 Mercedes-Benz S63 AMG Coupe was unveiled at the Geneva Motor Show back in March, the German tuner has unveiled another S63 AMG Coupe outfitted with its extensive 850 upgrades. This particular 850 however, doesn't feature as many bold styling elements as the Geneva show car.
At the front, it has been fitted with a new bumper incorporating a selection of carbon fibre elements. Additionally, new side skirts have been installed alongside a set of wheels incorporating silver and black elements. At the rear, this Brabus 850 has been outfitted with an aggressive rear diffuser as well as a bootlid lip spoiler, a new rear bumper and newly designed quad exhaust pipes.
Beyond the styling elements, the Brabus 850 features a number of mechanical upgrades with 850 hp at 5400 rpm and 1450 Nm of torque between 2500 and 4500 rpm now being delivered. To release the extra performance, Brabus fit a new crankshaft with a longer stroke plus an enlarged cylinder bore and correspondingly larger forged pistons. Displacement increases from 5.5 litres to 6.0 litres as a result. The turbochargers are also replaced with larger units with modified exhaust manifolds.
Special metal catalysts with 75-mm thick down pipes and a Brabus sports exhaust system help release a powerful new sound. Brabus also fit a new intake module and a Gold Heat Reflection sheathing for the intake and charge air pipes. Finally, a new ECU module provides new mappings for injection and ignition.