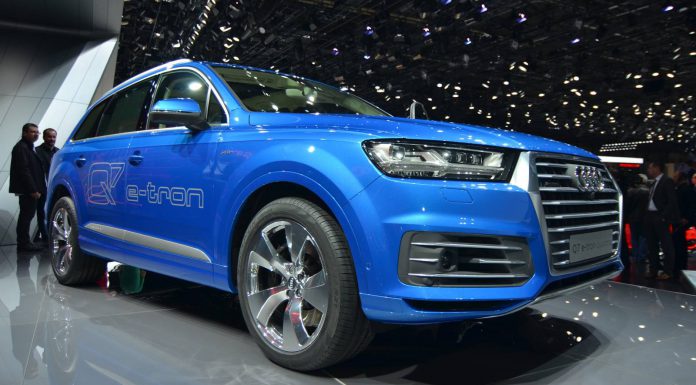 Following the unveiling of the Audi Q7 e-tron Quattro early last month, the German marque's development chief Dr Ulrich Hackenberg has revealed that an inductive charging option will be available for the hybrid SUV.
Hackenberg believes that inductive charging is particularly important from a convenience standpoint with him speculating that some plug-in hybrid owners could be prompted to return to internal combustion due to the hassle of dealing with charging cables.
While speaking with Motoring, Hackenberg said "Inductive charging is a comfort and that's the key to it even if it's slightly less efficient right now. It's not so comfortable today to take a cable and plug it in and out repeatedly for some people. In my own garage I sometimes have to go around the car with the cable or over the car or around the tools in the shed to get to the plug-in point, so I know why we have to hurry with inductive charging."
Audi is set to opt for an inductive charging system which involves a charging plate which is affixed to a small lift to push the plate closer to the underside of the car. Compared to charging systems where the plate is fixed to the ground, this type of lift-system reduces wastage.
"There are different systems but we are working with the lift-type system and we are very close to production with it," Hackenberg said.
"It will be available in the Q7 e-tron TDI as an option and the convenient part is that whenever the car is parked in your garage, it's effectively plugged in. And we're not far from the time when the car will park itself so it is perfectly aligned with the induction plate. Our system will start with 3.6kW of charging and it will go to 7.2kW soon, and there are ideas to go higher."
[Via Motoring]