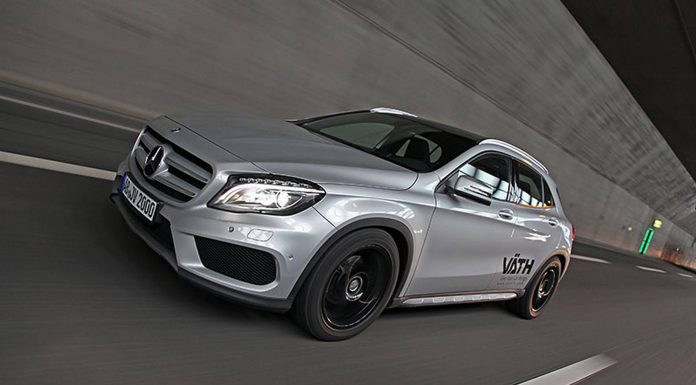 Tuning firm Vath Automobile has just revealed its selection of tuning options for the entry-level Mercedes-Benz GLA200. The GLA200 was never designed with performance in mind but Vath has opted on some subtle mechanical modifications alongside a number of visual tweaks in creating its GLA200 tuning package.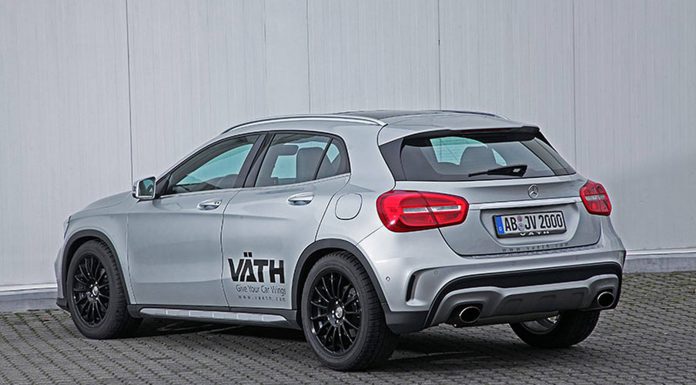 Typically, the 1.6-litre four-cylinder engine of the Mercedes-Benz GLA200 delivers 156 hp and 250 Nm of torque. However, Vath has managed to up that to 180 hp and 310 Nm thanks to the V20 tuning kit which tweaks the German car's ECU. This small tuning upgrade costs 850 euros plus 200 euros for installation.
Elsewhere, Vath offers a full stainless steel exhaust system for the GLA200 with it adding five to eight per cent more horsepower and costing 1690 euros plus 250 euros to be installed. A stainless steel axle back valve exhaust system is also offered while tweaks have also been made to the braking system with steel flex tubes and Castrol SRF racing brake fluid.
Wrapping up the modifications are a set of 18-inch black wheels measuring 18×8.5 at the front as well as 18×9.5 at the rear.