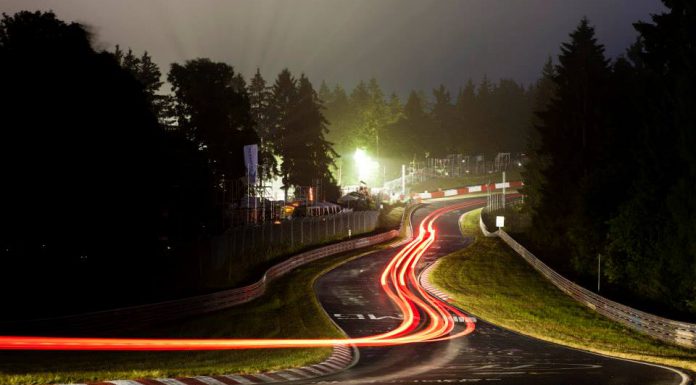 After GT3 racing cars were banned from the Nurburgring Nordschleife late last month after a deadly crash involving a Nissan GT-R Nismo GT3, it has been confirmed that the ban has been repealed.
As part of the repeal, a number of new measures have been put in place to ensure the safety of GT3 drivers and spectators at future Nurburgring events. For starters, power of the cars competing in the VLN and Nurburgring 24 Hour races will be cut by five per cent across the entirety of the track. Additionally, these cars will be limited to 200 km/h (124 mph) at certain locations across the track including Flugplatz, Schwedenkreuz as well as Antoniusbuche.
Additionally, a blanket 250 km/h (155 mph) speed limit has been announced for the facility's Dottinger Hohe straight. The aforementioned speed limits will be enforced through advanced GPS tracking. With that being said however, it remains unclear if the cars will be automatically restricted to the new speeds or if the drivers themselves will just have to monitor and control their speed through these sections manually.
Further discussing the changes, DMSB chairman Hans-Joachim Stuck said "All the participants agreed that everything had to be done to avoid accidents in which spectators could be harmed. Now, we have decided to implement measures to allow these cars to race again, albeit with certain restrictions. At the same time, the DMSB will install an expert commission to search for mid-term solutions that can be implemented after the season.
"With these measures that were accepted, the events planned on the Nordschleife for the upcoming weeks can be held. At the same time, DMSB will closely watch the racing activities and, with a commission of experts, search for appropriate measures to ensure safe and fair motorsport action on the Nordschleife in years to come."
[Via Sportscar365]