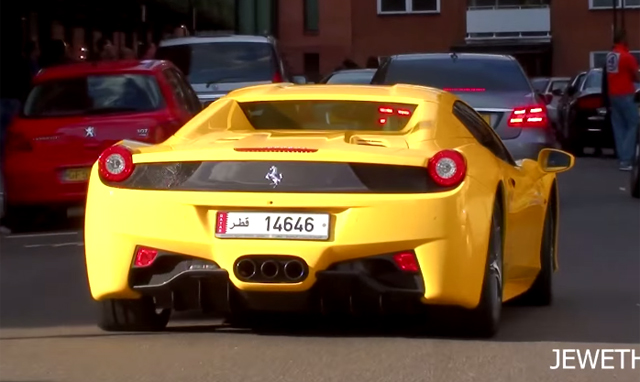 While production of the Ferrari 458 Italia and Spider models will soon wrap up to make way for the Ferrari 488 GTB, the 458 will remain one of the greatest ever supercars. The 458 is so impressive in fact that despite being launched almost six years ago, it still looks incredibly fresh and has proven itself to be a close rival to the much newer McLaren 650S and Lamborghini Huracan.
[youtube]https://www.youtube.com/watch?v=S8M3A9nOH9I[/youtube]
With all of that in mind, it is little surprise why the Italian supercar has proved so popular. Just how popular? Well here is a near 6-minute long video showing some of the 458 Italia coupe and Spider models which invaded London last summer!