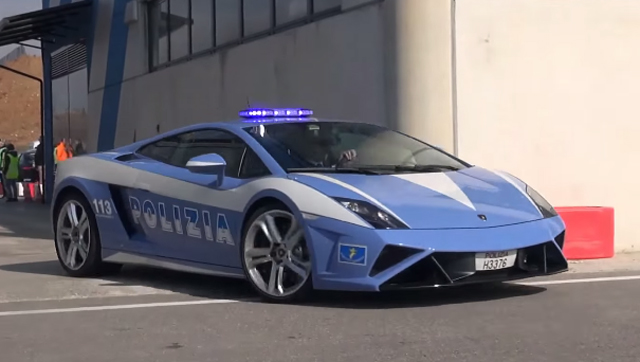 How many times have you seen a police officer doing donuts in a police cruiser before? Chances are your answer is never. Well to prove that the Italians do things a little differently, the Polizia recently brought out their Lamborghini Gallardo LP560-4 police car and performed some impressive donuts much to the delight of onlookers!
[youtube]https://www.youtube.com/watch?v=1ln-jnzBopw[/youtube]
While a Lamborghini Huracan police car was given to the Italian police force in May last year, it seems apparent that the force's Gallardo LP560-4 is still in service and it is little surprise why. Even though it isn't as fast as the Huracan, the second-generation Gallardo's 5.2-litre V10 engine still manages to pump out 560 hp resulting in a sub-4 second sprint to 100 km/h.