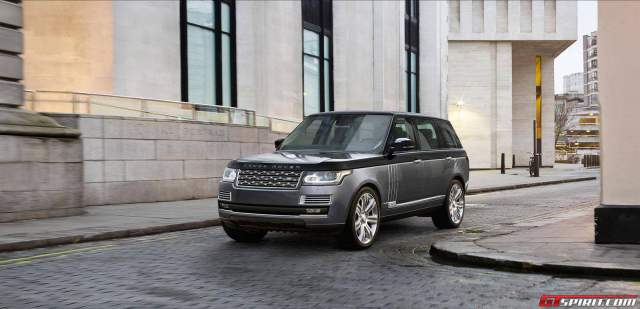 With two of the world's leading luxury automakers, Bentley and Rolls-Royce, having both confirmed development of ultra-luxurious SUV models, it is apparent that there is ever-increasing demand for such cars. Nevertheless, Land Rover has confirmed that it won't produce a model to sit above the current Range Rover in order to rival the offerings from Bentley and Rolls-Royce.
The news was revealed by Jaguar Land Rover North America's president and chief executive Joe Eberhardt while speaking with Car and Driver at the New York Auto Show 2015. Eberhardt said that the firm currently doesn't see creating a model to sit above the Range Rover.
While Jaguar Land Rover won't create a new model to rival the Bentley Bentayga SUV and the offering from Rolls-Royce, Eberhardt did subtly indicate that more luxurious versions of the Rolls-Royce could be offered in a similar vein to the recently introduced SVAutobiography.
As for the Range Rover SVAutobiography itself, it adopts an eye-catching two-tone paint scheme where the upper half of the body can be painted in one of nine different colours alongside the dark silver of the lower half. Compared to other Range Rover models, the SVAutobiography also includes a bespoke chrome front grille.
Beneath the skin, the Range Rover SVAutobiography is available with the marque's SDV8 and SDV6 hybrid powertrain options as well as the 5.0-litre supercharged V8 unit from the potent Range Rover Sport SVR. However, Land Rover has yet to confirm if it has detuned that engine from 542 hp in the SVR to slightly less in the SVAutobiography.
[Via Car and Driver]