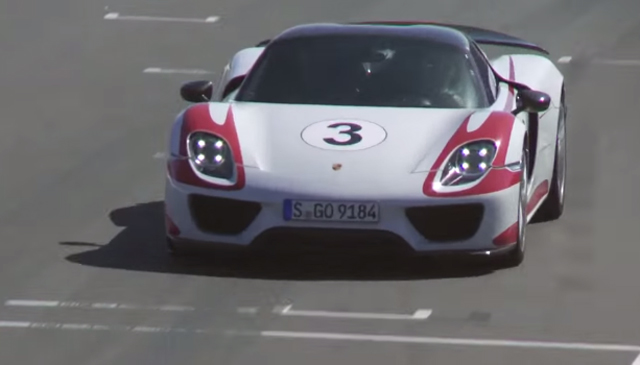 At the hands of Matthias Hoffsummer, the Porsche 918 Spyder Weissach has set an unofficial production car lap record around the Phillip Island circuit, one of Australia's most picturesque and famous race tracks.
The Porsche 918 Spyder in question was recently in town for a number of events including the Australian Grand Prix. As the German hybrid hypercar isn't built in right hand drive, it isn't road-legal in Australia making this example's brief visit all the more special.
[youtube]https://www.youtube.com/watch?v=xyA7Ln9_42k[/youtube]
During his hot lap, Hoffsummer set a brisk time of 1:38.02. To put that time into comparison, the lap record for a V8 Supercar is a 1:32.02 while in 2013, a Radical SR8 RX set a storming lap time of 1:25.92. While the 918 Spyder certainly isn't the fastest car to ever grace the Phillip Island circuit, the following clip is still worth a watch!
As a reminder, the headline for the Weissach Package is improved performance. From zero to 100 km/h takes just 2.6 seconds, 0.2 seconds faster than the standard model. It takes just 7.2 seconds to travel from zero to 200 km/h in 7.2 seconds (a 0.5 second reduction), and 19.9 seconds to pass the 300 km/h mark (a 2.1 second reduction).