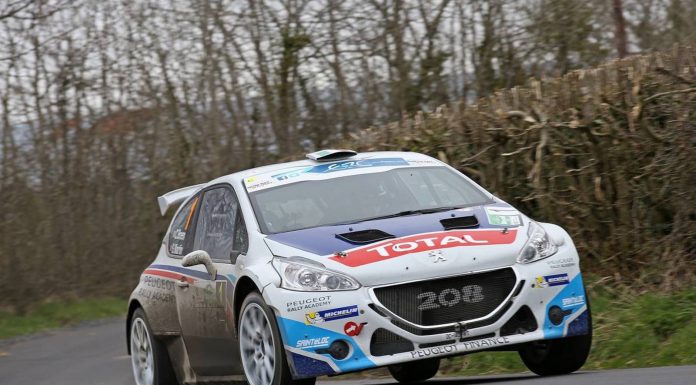 Belfast, Northern Ireland – Irishman Craig Breen achieved his childhood dream by winning this year's FIA ERC Rally of Ireland as local fans watched and cheered the 25-year old Peugeot driver. The rally was tense as Breen suffered multiple turbo failures leading to power loss in various stages. His luck struck when main rival and Irishman Robert Barrable crashed out of the lead with only three stages remaining.
Filled with scenic views in the underpopulated upcountry region of Northern Ireland, the event was the third in the ERC calendar. Cold and wet weather covered most of the stages making the asphalt stages slippery, a leading cause for most of the crashes including that of model Inessa Tushkanova who wrecked her Mitsubishi Evo X after skidding off the road. Breen on the other hard maximized his well-off moments by driving flat out in order to make up for the loss of power when his turbo problems occurred.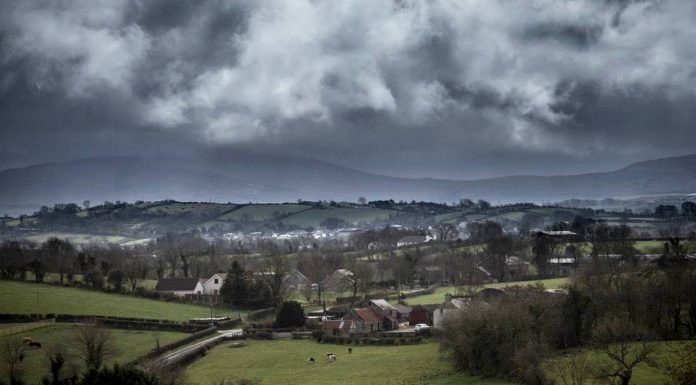 An excited Breen commented: "I've waited all my life for this moment – winning the Circuit of Ireland means more than anything else in the world to me. To put my name on the same trophy as my hero Frank Meagher is something really special. We had an overshoot and stalled twice on the last stage. I thought I'd blown it, but Scott kept my head together. I have nothing left in my body."
Breen now leads the ERC standings with 78 points and the ERC Asphalt Master standings as well. With Barrable out of the picture, Polish driver Kajetan Kajetanowicz who leads the standings in second place behind Breen claimed the second place on the podium. He drove the LOTOS Rally Team Fiesta R5 constantly well to finish 6 seconds behind the leader and claim a 7000 Euros prize.
Third place on the podium was a fight between the Moffett brothers Josh and Sam both driving Ford Fiesta RRCs. They finished 41.8 seconds apart with Josh winning the podium, Sam settled in fourth ahead of Charles Martin in a Peugeot Rally Academy 208 T16. Alexey Lukyanuk finished in sixth ahead of two Skoda Fabia S2000 cars of Tommy Doyle and Jaromír Tarabus.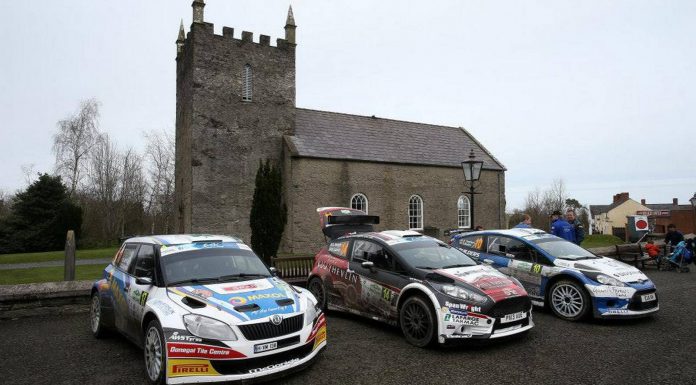 In ERC2 category the win went to Krisztián Hideg in his Mitsubishi Evo IX NR4, 23.9 seconds ahead of Vojtěch Štajf in his Subaru Duck Czech National Team Impreza WRX STI. Third was another Evo IX NR4 of Dávid Botka. Elsewhere in ERC Junior category, ADAC Opel Rallye Junior Team claimed a 1-2 victory with drivers Emil Bergkvist and Marijan Griebel.
The next stop for ERC drivers will be the SATA Rally Acores in Portugal on June 4, this will be a gravel event.