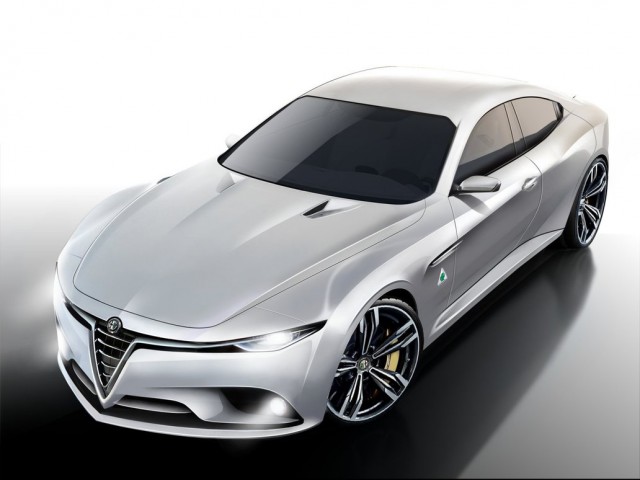 Last year, Alfa Romeo confirmed that it would unveil a brand new model on June 24th of this year. It has since emerged that the new model in question will be the BMW 3-Series rivalling Alfa Romeo Giulia and that it will hit the U.S. market in the first quarter of 2016.
Of course, the Italian automaker only re-entered the American market late last year following the launch of the U.S. spec Alfa Romeo 4C. By offering the Giulia, Alfa Romeo will attempt to tackle the German megapowers of BMW, Mercedes-Benz and Audi.
As a matter of fact, while speaking with Automotive News, the head of the Alfa Romeo brand in North America Reid Bigland said that the firm's new entry-level luxury sedan will exceed the performance offered by the BMW 3-Series, Audi A4 and Mercedes-Benz C-Class families.
When discussing a potential high-performance variant, Bigland said "I think with the D-sedan, you can expect performance at or above the Porsche, BMW and Mercedes for like-to-like classes. With our base, our mid and our high, look for them to be a little bit of a notch above based on what they have in the market right now."
On an engine front, reports suggest that the entry-level model will use a 2.2-litre four-cylinder turbocharged diesel delivering between 135 hp and 210 hp depending on specification. Elsewhere, a 2.0-litre four-cylinder petrol which will be turbocharged and fitted with MultiAir variable valve timing will also be produced. It will be available in outputs ranging from 180 hp to 330 hp and be made available alongside either a manual or automatic transmission as well as rear-wheel drive and all-wheel drive.
If a rival is created for the BMW M3, Audi RS4 and Mercedes-AMG C63, it will apparently use a twin-turbocharged 2.9-litre V6.
[Via Automotive News]