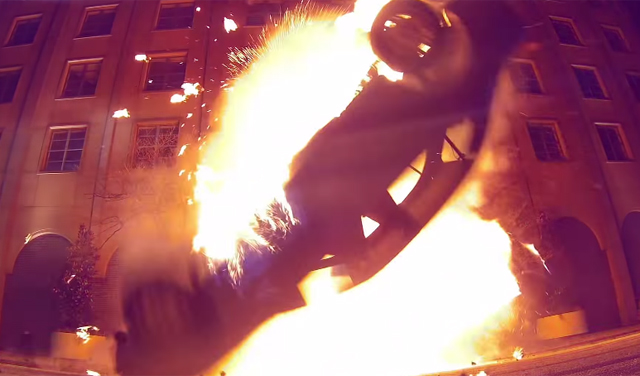 On the back of Furious 7 launching worldwide, a rather incredible video going behind the scenes of some of the craziest stunts has been released courtesy of GoPro.
[youtube]https://www.youtube.com/watch?v=l-_UDxC2ot8#t=122[/youtube]
The clip shows numerous high-speed driving scenes with a dark blue Nissan GT-R featured prominently throughout in a number of car chases while also performing jumps and other advanced driving manoeuvres. Additionally we see cars parachuting out of planes as well as flying down cliff faces and speeding along canyon roads.
We won't spoil the film or the plot for you, but it does of course feature Paul Walker, Vin Diesel, Michelle Rodriquez, Dwayne Johnson, Ludacris, Tyrese Gibson and Jordana Brewster. Some of the cool cars include custom Dodge Challengers, a Subaru Impreza WRX STI, Ferrari 458 Italia, Bugatti Veyron, Audi R8 and even the W Motors Lykan Hypersport!