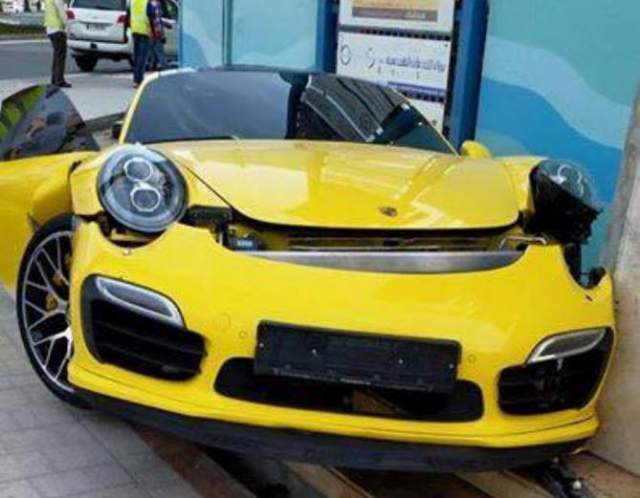 A yellow 991-generation Porsche 911 Turbo S has been wrecked in Dubai after crashing heavily into a concrete wall.
Details around the crash remain unclear but it is evident that the driver of the potent German sports car lost control sending the 911 Turbo S up the curb and across the footpath. It then appears to have hit the concrete wall side on with the front left quarter panel taking the brunt of the solid impact.
While the image above doesn't show the side of the 911 Turbo S inevitably damaged the most, we can see that the front bumper is broken while one of the doors and front wheels has been wrecked.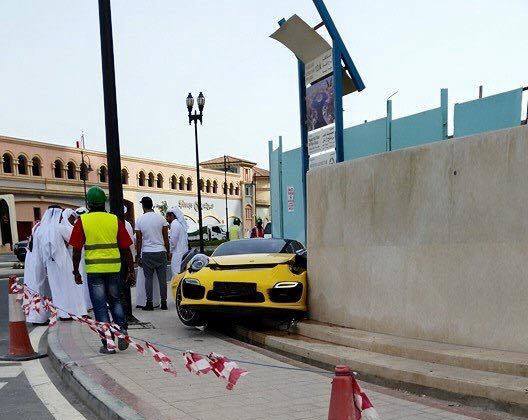 Based on this image alone however, it is impossible to determine if the car will be deemed a write-off or if it will be sent off for repairs.
[Via GTboard]