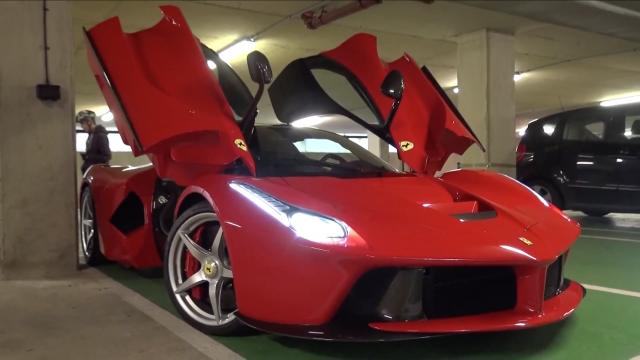 LaFerrari is one of the hypercars of the moment, a car that is set to join the Porsche 918 Spyder and the McLaren P1 as the three hybrid performance vehicles that will redefine the industry. Seeing LaFerrari on the streets is a rare occurrence. However, London is an exception where the Italian hypercars are regularly seen causing the streets.
[youtube]https://youtu.be/hPgIXg9-pVg[/youtube]
Here we have a spectacular video featuring a Rosso Corsa LaFerrari revving in an underground car park where its sublime revs echo and reverberate. The glorious sound comes courtesy of of the cars V12. As a reminder, LaFerrari gets a 6.3 liter V12 which is connected to an electric motor similar to the system on the McLaren P1. The Ferrari F150 V12 has an output of 800hp at 9.000 RPM and 700Nm at 7.000 RPM while its electric motor has a maximum output of 163hp and 270Nm of torque. That delivers a total combined power output of 963hp, allowing the new Ferrari Enzo to do 0-100 km/h in less than 3 seconds, 0-300 km/h in 15 seconds and a top speed in excess of 350 km/h.