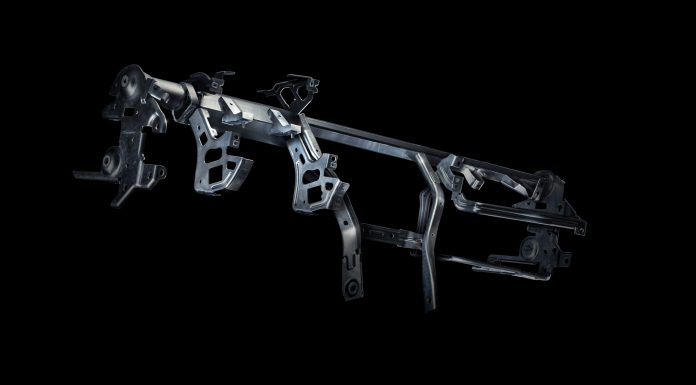 Not too long ago, it was confirmed that the sixth-generation Chevrolet Camaro will debut on May 16. Now the American marque has announced that the new Camaro will tip the scales at least 200 pounds less than the outgoing car thanks to the use of lightweight aluminium throughout its construction.
As it stands, the Chevrolet Camaro weighs about 3750 pounds. By comparison, the Camaro's closest rival, the Mustang EcoBoost weighs 3532 pounds and with that in mind the new Camaro is tipped to weigh around the same.
The largest contributor to the weight saving will be the adoption of the new Alpha architecture. Other changes have also been adopted however. Aluminium for example, has been used to construct the beam supporting the instrument panel. This measure alone saves almost 10 pounds in weight. Elsewhere, the front and rear suspension assembles are also constructed from aluminium contributing to a 21 per cent weight reduction.
Discussing the car, the Camaro's chief engineer Al Oppenheiser said "The new Camaro brakes harder, flicks into corners more quickly, and drives out of the corner faster—we expect it will set the benchmark in the segment and give many sports cars a challenge."