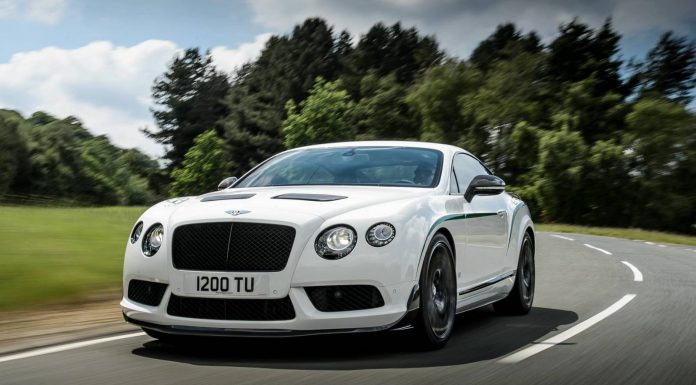 New reports have emerged suggesting that next year, Bentley will introduce a hardcore, rear-wheel drive sports car for the first time in the modern era. Autocar reports that the model in question will be based around the existing Continental GT but be significantly more extreme than the already hardened and sharpened Continental GT3-R.
A key focus for Bentley engineers with the new variant will be weight saving. The adoption of rear-wheel drive over the all-wheel drive system of the GT3-R should save about 100 kg on its own with a further 100 kg compared to the GT3-R expected to be saved. As a result of that goal, the model in question will feature a stripped back and scarce interior by Bentley standards while also making use of lightweight materials extensively.
Powering the rear-wheel drive hardcore Bentley Continental GT variant will be the car's current twin-turbocharged 4.0-litre V8 engine rather than the optional W12. In top GT3-R specification, that powertrain delivers 572 hp but Autocar suggests power could be lifted even further for the car in question.
Discussing the car, Bentley engineering boss Rolf Frech said "A lot of people expected the GT3-R to be a proper rear-wheel-drive sports car but the problem was timing. We needed the car at the end of the first season of our GT3 racing car, and to do a proper change of the complete powertrain needed longer than we had. But we have the concept in our mind, so why not?"
[Via Autocar]