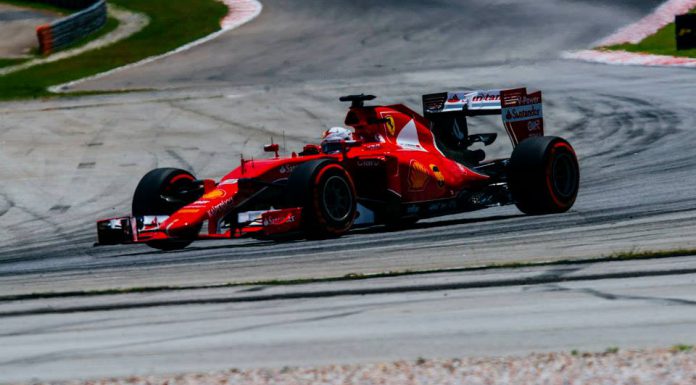 Sebastian Vettel has won the 2015 Formula 1 Malaysian GP for Ferrari after maintaining a powerful lead throughout the race. This is also the first win for Ferrari with the new hybrid cars since their inception in 2014 – a season which they finished without a win.
This is Vettel's fourth career win in Malaysia and seventh for Ferrari. World Champion Lewis Hamilton finished second after battling with tyre options while teammate Nico Rosberg finished in third to give Mercedes-AMG a double podium finish.
Hamilton led the field in a good start with Vettel close behind him, the duo leading Rosberg, Daniel Ricciardo, Felipe Massa and Kvyat. Shortly after the start Pastor Maldonado reported a puncture incurred when Bottas hit him, Raikkonen reported a puncture too after contact with Ericsson. With high temperatures reported in the field, the tyres were disintegrating quickly. This caused Hamilton to pit for hard rubber, a decision that Rosberg made too before other drivers followed in. Vettel chose to stay on and thus took the lead.
Meanwhile, Maldonado was slammed with a 10-second time penalty for exceeding the safety car time. The McLaren-Honda team was having a troubled time again with Alonso encountering more problems that forced him into retirement during lap 23. After pitting for fresh tyres, Vettel rejoined the field to find Hamilton and Rosberg in the lead but he sliced down the gap and managed to jump past Rosberg into P2. Hamilton reported that his tyres were dropping off and had to pit for mediums, allowing Vettel to retake the lead again in lap 25.
Leader Vettel pitted for fresh tyres in lap 37 and magically rejoined the field still leading, ahead of Rosberg and Hamilton. Shortly after that move, Hamilton complained of slow tyres and had to pit for newer ones. He took on the hard ones only to complain seconds later over the radio but was reassured by his team that logic was applied to choosing them. Jenson Button's McLaren lost power in lap 42 and he limped out of the field and followed his teammate into retirement – an awful day for the McLaren-Honda team. (see results at the bottom)
Practice and Qualifying Report
Malaysia GP marked the second round of the 2015 Formula 1 season with practice kicking off on Friday morning. Mercedes led the first session with Nico Rosberg setting the fastest time at 1m 40.124s. His teammate and world champion Lewis Hamilton encountered a problem in his car and was ordered to stop in the field, without managing to record a time.
This gave way to the very quick Ferrari duo of Kimi Raikkonen and Sebastian Vettel who set the second and third fastest times respectively. Lotus driver Romain Grosjean impressed by coming in fourth with a best time of 1m 41.543s. His teammate Pastor Maldonado was unlucky as he faced various problems to finish in 12th. Marussia finally showed up on the track with two cars piloted by Will Stevens and Roberto Merhi.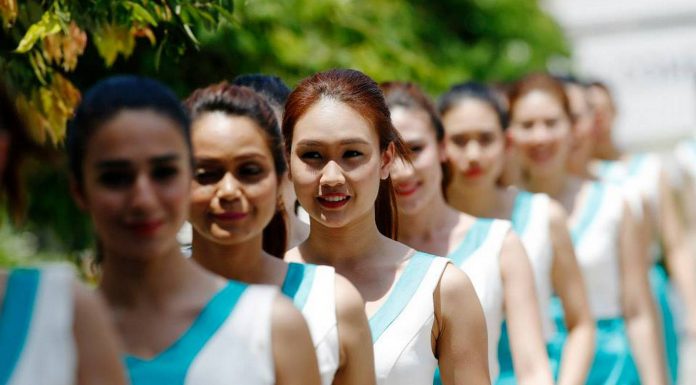 The drivers gathered back for FP2 session in the afternoon, this time using the Pirelli medium tyres but these proved difficult to drive on, leading to multiple spins and hard manoeuverability. Nevertheless, when world champion Hamilton rejoined the field in the 38th minute, he set a best time of 1m 39.790s which placed him at the top of the timesheets.
Ferrari had set the quickest times in the early minutes of the session and were also the first to bolt on the medium tyres. Their attempts to record quicker times were cut short by a red flag caused by Marussia's Roberto Merhi after he spun in Turn 11. Vettel spun in the same corner too while Rosberg escaped with a big slide in the same turn.
Raikkonen set the second fastest time behind Hamilton at 1m 40.163s, Rosberg was third with a best time of 1m 40.218s. Vettel was pushed back into seventh place after Red Bull's Daniil Kvyat settled in for fourth while the Williams duo followed each other in fifth and sixth respectively.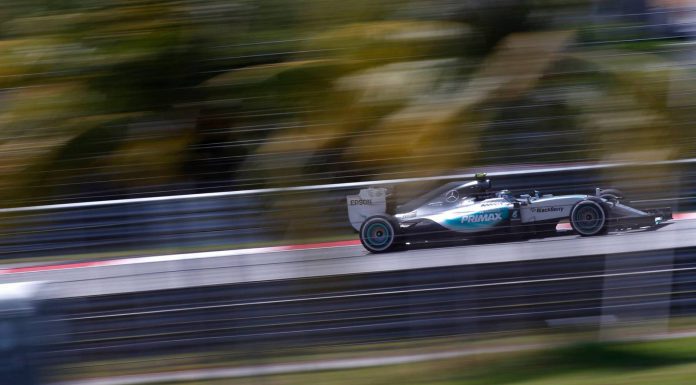 FP3 took place on Saturday afternoon amidst hot conditions that proved tricky for the drivers and teams, especially with the choice of tyres. The session was a two-by-two affair with the first six drivers finishing in pairs with only a second separating them. Rosberg was quickest after setting a best time of 1m 39.690s to edge out Hamilton who recorded 1m 39.874s.
Ferrari duo Raikkonen and Vettel finished in third and fourth with lap times of 1m 40.245 and 1m 40.266s respectively. Williams duo Massa and Bottas took fifth and sixth places with times of 1m 40.391s and 1m 40.406s respectively. Ricciardo put Red Bull in seventh ahead of the Toro Rosso duo of Carlos Sainz Jnr and Max Verstappen.
Qualifying got underway on Saturday evening with chances of heavy downpour predicted. Hamilton claimed his second pole of the season while Vettel qualified second for Ferrari, denying Rosberg a spot on the front row with his teammate. The rain came down heavily during Q2 which lead to a 30-minute delay into Q3.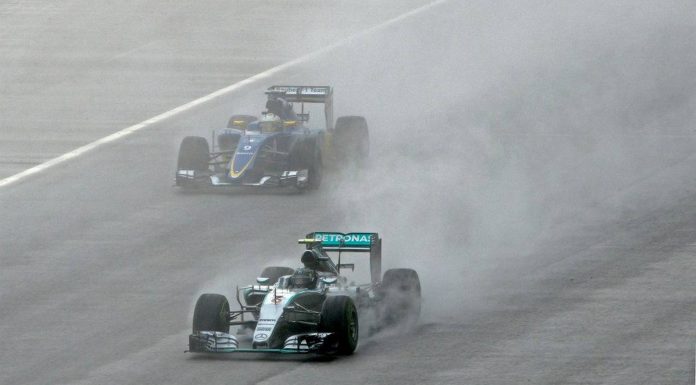 Hamilton and Rosberg were quickest in Q1 running on mediums as the session escaped the highly anticipated downpour. Vettel settled for third in this session, again proving how fast Ferrari has become. Among those who did not make it into Q2 was Felipe Nasr alongside the McLaren duo of Button and Alonso.
Q2 turned into a house of cards as teams dashed out into the field on medium tyres desperate for banker laps. Hamilton was caught in the mix up and failed to make it out to the top, as Rosberg was fastest ahead of Vettel. Raikkonen did not make it into Q3, becoming the highest profile victim.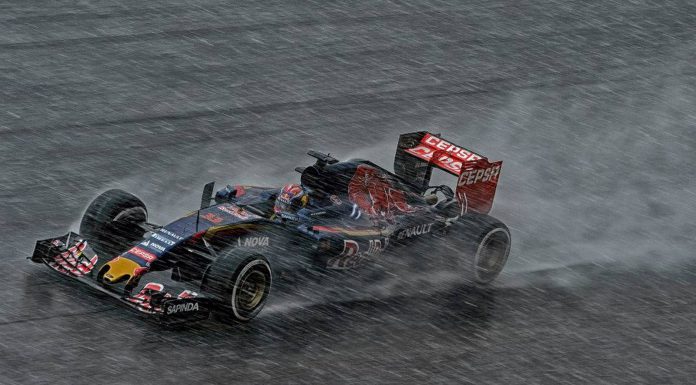 After a lengthy delay into Q3, the field was finally opened while still wet. A few drivers opted for full wet tires, a decision that subsequently proved wrong and they had to change to intermediates. Vettel was first to set the quickest time at 1m 53.178s before Rosberg came dashing with a 1m 51.066s. Hamilton outshone them all with a much quicker 1m 49.834s that awarded him his second pole position of the season. Vettel managed to outdo Rosberg's time and slipped into second with a 1m 49.908s.
The Formula 1 circus heads over to Shanghai for the 2015 Chinese Grand Prix on April 12.
2015 Formula 1 Malaysian GP Results