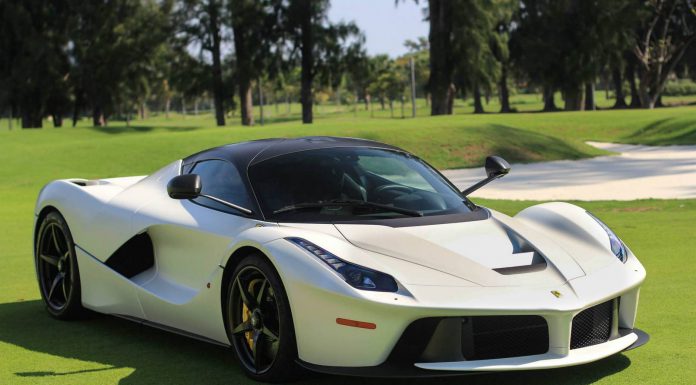 Last week played host to the very first Miami Beach Concours d'Elegance held in celebration of the 100th anniversary of the City of Miami Beach. The beachside city is of course known globally for its wealth and consequently, some truly remarkable cars were put on display at the Miami Beach Concours.
The event saw some of the world's rarest, most exclusive and expensive sports cars, supercars and luxury cars on display. Additionally, there were a handful of race cars shown on the pristine grass throughout where the event was held.
Starting with some of the most eye-catching road cars, there was a white Ferrari LaFerrari, Porsche 918 Spyder Weissach with a Martini Racing livery, an ultra-rare Bugatti Veyron Mansory Vincero, a blue SSC Ultimate Aero TT and a couple of Porsche Carrera GTs including a baby blue example.
Other highlights included a Ferrari 458 Speciale A, Lexus LFA Nurburgring Edition, Ferrari F40, Ferrari FXX and the gold chrome Lamborghini Gallardo Super Trofeo race car from Prestige Imports/Lamborghini Miami.
[Via Team Santiago Cars ]