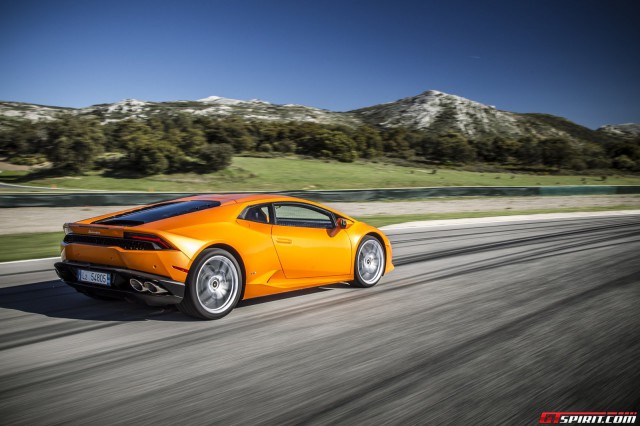 The Lamborghini Huracan is exceptionally fast on a racetrack, there's no doubting that. As a matter of fact, it comprehensively beat all of its rivals around the Top Gear Test Track thanks in part to its advanced all-wheel drive system. While at a recent track day at Zandvoort however, even the controllability of the Huracan wasn't enough to help the following driver from almost crashing at the first corner!
[youtube]https://www.youtube.com/watch?v=cTRwZyurXyw[/youtube]
As the following video shows, the bright orange Lamborghini Huracan braked far too late for the tight right hander and began to spear towards the gravel trap. The driver managed to make it part way around the corner but before long, the mid-engined Italian supercar ventured into the gravel trap and was fortunate not to carry through into the crash barrier. Beyond most likely suffering some paint damage from the gravel, the Huracan in question shouldn't have been affected by its brush with death!
In case you didn't know, the Lamborghini Huracan utilises a 5.2-litre V10 engine delivering a total of 602 hp. When combined with all-wheel drive, launch control and its quick-shifting seven-speed dual-clutch transmission, it can accelerate to 100 km/h in an Aventador-beating 2.8 seconds!