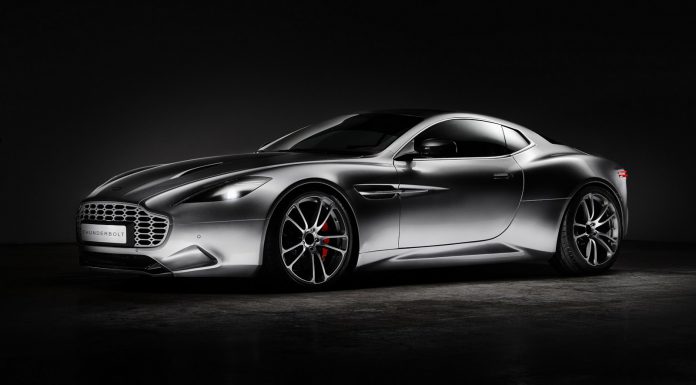 At the recent Amelia Island Concours d'Elegance 2015, former Aston Martin designer Henrik Fisker unveiled his Aston Martin Vanquish based Thunderbolt. Well it turns out that Aston Martin itself isn't happy with the creation and is suing Fisker for intellectual property violations.
In an official statement, the British marque said "Today Aston Martin filed a lawsuit in the state of California to protect its valuable trademarks, designs and intellectual property rights. This lawsuit centres on Henrik Fisker's creation and promotion of automobiles that Aston Martin contends infringes Aston Martin's rights, by an improper and unauthorised attempt to exploit and free-ride off them. Aston Martin regards such conduct as wholly unacceptable and reserves all rights available at law to challenge it."
Aston Martin spokesman Matthew Clarke revealed to Car and Driver that Fisker's people attempted to get the automaker's approval before revealing the Thunderbolt design study. However, Aston Martin refused to endorse the design with Clarke saying "He reached out early on in the process and we clearly expressed concerns and were led to believe the concept would head in a different direction."
Aston Martin claims that the Thunderbolt features a front grille, side vents as well as a similar company logo which all infringe on the firm's trademark rights. The firm also says Fisker has attempted to free-ride off the reputation of Aston Martin for his own gain.