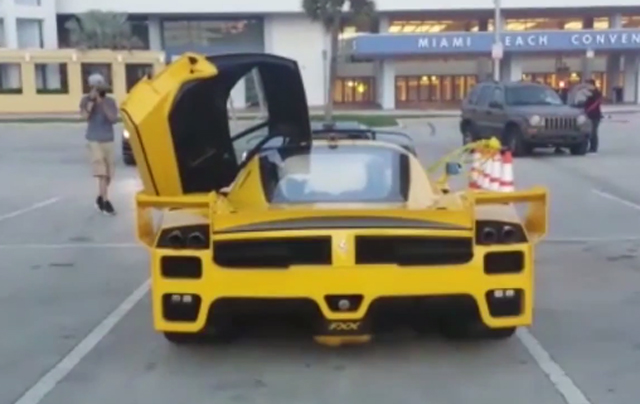 There's no denying the fact that the Ferrari FXX is one of the most insane cars ever offered to the public. Of course, only the most loyal Ferrari customers ever had the chance to own one new from the factory, but it is still viewed in the highest possible regard despite initially launching a decade ago.
[youtube]https://www.youtube.com/watch?v=bIOXdfY9t8U[/youtube]
Limited to just 30 units, it is also one of the rarest modern-day Ferraris which makes seeing one all the more noteworthy. With that in mind, the following YouTuber must have absolutely lost their mind when spotting a yellow FXX on the streets of Miami leaving a car event. Based on the shaky camera, it certainly looks like the person behind the camera was freaking out!
As if you need reminding, the Ferrari FXX is powered by a 6.3-litre V12 engine derived from the Enzo's screaming powertrain. Unlike the Enzo however which delivered 660 hp from the factory, the FXX pumps out an even more impressive 809 hp at a high 8500 rpm!