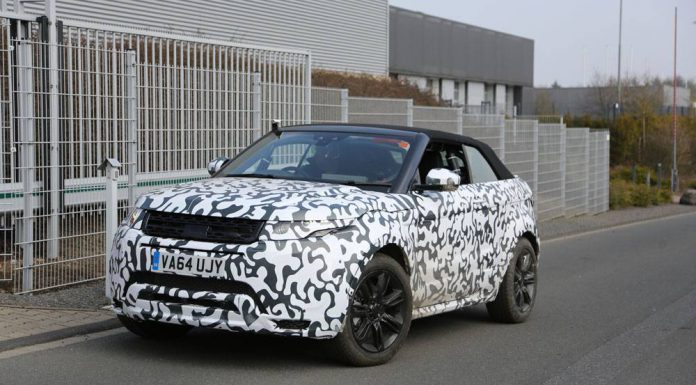 New Range Rover Evoque Convertible spy shots have emerged as the car undergoes testing at the famous Nurburgring in Germany. While these new spy shots don't reveal any additional details about the drop-top Evoque variant, they do highlight that development is progressing.
Stylistically, the Range Rover Evoque Convertible will be based around the recently facelifted Evoque range. As a result, it will feature all of the visual changes adopted by the 2016 model year Range Rover Evoque alongside the implementation of a folding soft-top.
With that in mind, the front end of the Evoque Convertible will be characterised by a larger front splitter as well as headlights incorporating aggressive looking LED daytime running lights. At the rear, the Evoque Convertible will be included into the decklid to ensure that the car remains stuck to the tarmac.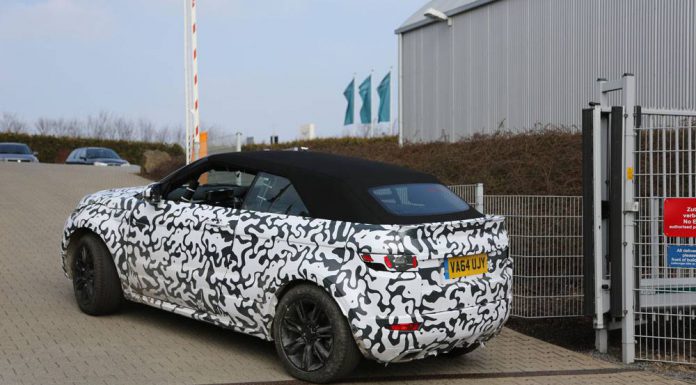 Due to the implementation of the soft-top, the Range Rover Evoque Convertible is pinned to gain about 100 kg over the hardtop due to the additional strengthening required across the floor and boot. As for the folding top itself, the British marque claims that it will fold down in well under 20 seconds.
On an engine front, we can expect to see the current 2.2-litre diesel replaced by the new 2.0 Ingenium diesel which makes its debut in the Discovery Sport and Jaguar XE models.