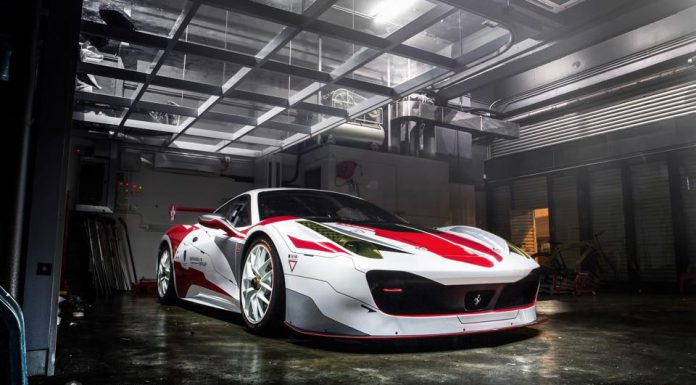 As a faster and more track-focused variant of the road-going 458, the Ferrari 458 Challenge Evoluzione is an exceptional performance machine. Available to private racing teams, the 458 Challenge Evoluzione is the improved version of the 'regular' 458 Challenge and this particular example is most certainly one of the most noteworthy examples we've seen.
Shot here by Ron Alder W Photography, this Ferrari 458 Challenge Evoluzione features a custom wrap from Impressive Wrap Hong Kong. The wrap itself includes areas of white, red and grey to give the racer an exceptionally potent, race-ready appearance.
Compared to the normal 458 Challenge, the Evoluzione incorporates a large rear wing to obviously increase downforce to the driven wheels. It then features a new front splitter up front as well as an updated floor. Ferrari claims that these changes not only improve the lap times of the Ferrari 458 Challenge Evoluzione over the regular Challenge but also improve the vehicle's long distance efficiency.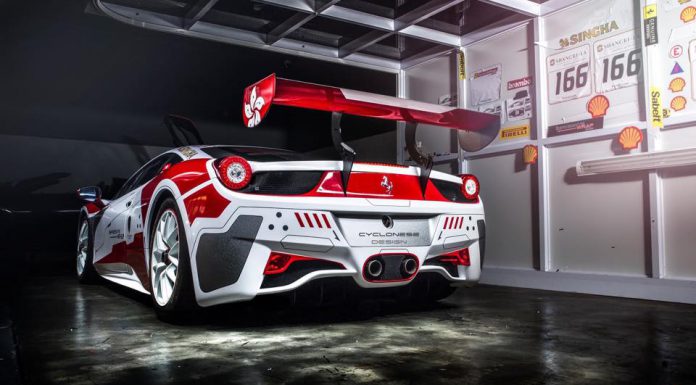 Beneath the skin of the Evoluzione is the same powertrain as the 458 Challenge. That means its 4.5-litre V8 delivers 570 hp at 9000 rpm. Compared to the street-legal 458 Italia, modifications have been made to the gear ratios and calibration of its dual-clutch F1 gearbox to guarantee higher torque at lower revs.