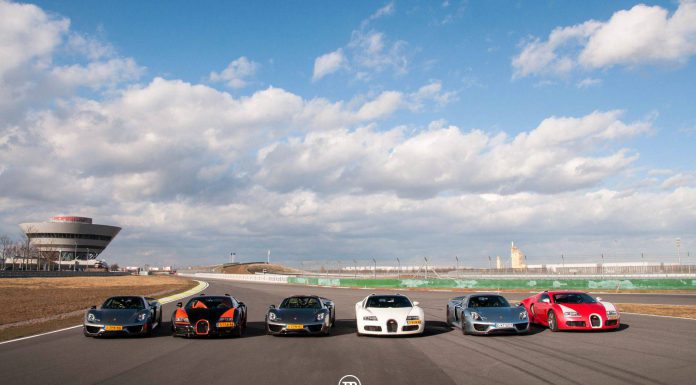 Earlier this month, we had the pleasure of joining Dutchbugs as they collected not one, but two brand new Porsche 918 Spyders from the German marque's factory. Making the experience all the more incredible was the fact that no less than three Bugatti Veyrons were used for the journey.
[youtube]http://www.youtube.com/watch?v=_jFa9JsI3BQ[/youtube]
On the way to the Porsche facility in Leipzig, the three Bugatti Veyrons, a Veyron 16.4, a Grand Sport and a Grand Sport Vitesse World Record Car all proved to be rather incredible highway cruisers with ride quality unmatched by any other supercar or hypercar. As we've known for the better part of a decade, the Bugatti Veyron is potently fast in a straight line and at one stage, the red Veyron 16.4 managed to reach a 328 km/h on an unrestricted section of the German autobahn. As you can imagine, it was quite a thrilling ride!
For more from our journey, be sure to check out our feature on the trip!