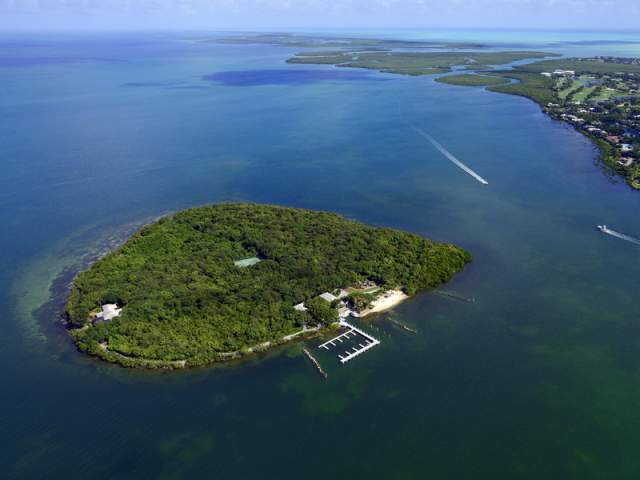 Have a spare $110 million and want your own little piece of paradise in the heart of Florida? Well the private island of Pumpkin Key could be just for you and it is currently up for sale for that eye-watering price tag.
Pumpkin Key is completely private and covers 26 acres of land with it being just 10 minutes by helicopter to Miami's South Beach as well as 10 minutes by boat to Ocean Reef, a private club in Key Largo, Florida complete with an airstrip for private jets. Pumpkin Key also has its own water and electric supply and currently has one large house with three bedrooms and two caretaker's cottages. At the centre of the island are a number of tennis courts.
Pumpkin Key can also be developed on with it permitted to support 12 individual homes on one and a half acres of land each. As it stands, the island has a relatively large dock capable of supporting a handful of boats of various sizes.