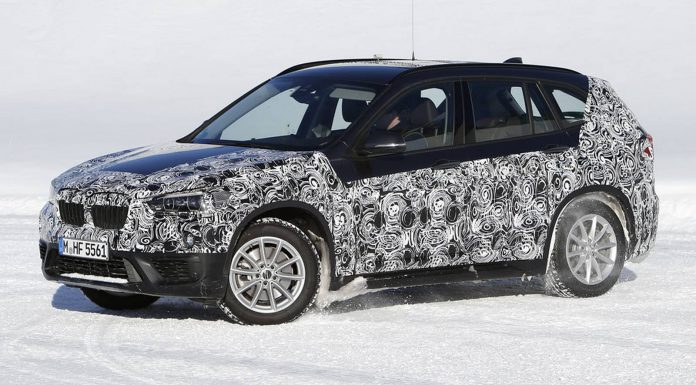 New BMW X1 spy shots have emerged as the small crossover continues testing in the depths of Scandinavia. This particular prototype is sporting lighter camouflage than others recently seen and therefore provides us with our best look yet at its overall design.
It is suggested that the next-generation BMW X1 will be revealed in the middle of the year and consequently go on sale in the third quarter of 2015. With that in mind, it won't feature a dramatically different design to the current model but will be visibly and identifiably updated and upgraded in many regards.
These BMW X1 spy shots show a more prominent front grille as well as an aggressively sloping roofline. Additionally, we can see a roof-mounted spoiler and dual exhaust tips at the restyled rear-end. Interestingly, it is suggested that the new BMW X1 will be slightly smaller than the current car but cabin space won't be reduced due to the adoption of a transverse engine layout. As a result, the car could actually feature a larger interior.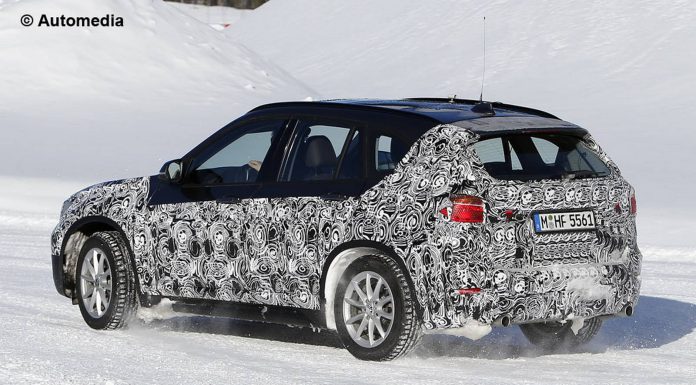 Beneath the skin, the new X1 will feature the same UKL1 platform as the BMW 2-Series Active Tourer and will consequently be available in both front-wheel drive and all-wheel drive configurations. A longer wheelbase model could also be offered with seven seats.