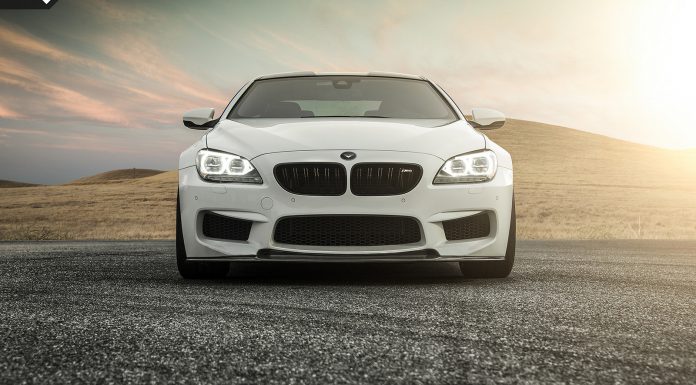 American tuner Vorsteiner has just unveiled its new visual and aerodynamic package for the BMW M6 in the form of the Vorsteiner GTS-V BMW M6. The car includes three eye-catching new visual elements which provide an added sense of aggression to the luxurious, high-performance German two-door coupe.
Arguably the most eye-catching element of the Vorsteiner GTS-V package is the new GTS-V front splitter. It is made from carbon fibre constructed using the pre-preg method and helps give the M6 an even more menacing appearance. While its effects on the personality of the car are quite significant, the splitter itself certainly isn't over-the-top and like most Vorsteiner products, provides the right medium of panache and sophistication.
Additionally, the Vorsteiner GTS-V package includes a new diffuser and bootlid lip spoiler both of which are also made from pre-preg carbon fibre. As with the front splitter, they certainly give an extra sense of purpose to the sports car.