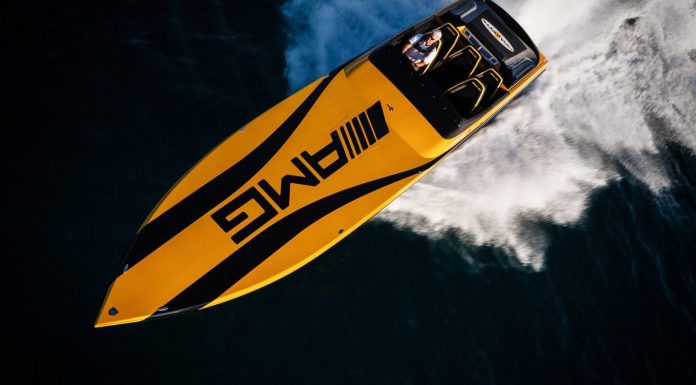 Cigarette World Champion Racing Team has finally taken the new Marauder GT S boat on its first escapade on the waters. The boat which is inspired by the Mercedes-AMG GT sports car and was launched at the Miami International Boat Show 2015. It features the iconic solarbeam yellow paint used in Mercedes-AMG sports cars such as the SLS AMG and the new AMG GT.
The Marauder GT S is their newest V-Deep boat in the 50-feet category and a product of Cigarette Racing's long-term relationship with Mercedes-AMG. It boasts of the most powerful production twin engine produced by Cigarette Racing rated at 1550 hp. Its sheer performance enables it to achieve a top speed of more than 135 mph. Other features on the boat include black accents such as those used on the Edition 1 models of the Mercedes-AMG GT S.
Expect a video of its first run on water in the next few days, judging from these photos we can easily assume that the Marauder GT S offers unlimited fun on the water!