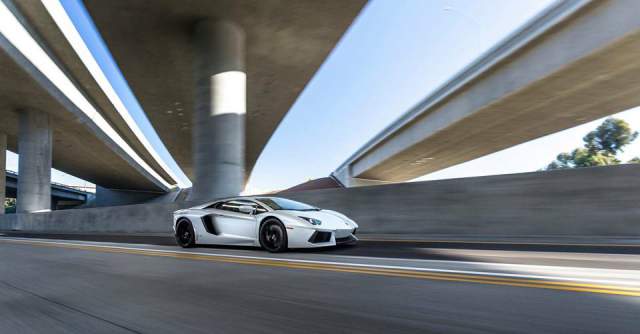 There's nothing quite like the screaming howl and cacophony produced by a V12-powered Lamborghini. The Italian marque has always been the best for creating a V12 with personality and panache that goes truly unrivalled in the supercar industry. Unsurprisingly however, there are numerous aftermarket companies which offer custom exhaust systems for V12 Lamborghinis and the following one for the Aventador Roadster is particularly special.
[youtube]https://www.youtube.com/watch?v=HocTZ2PZzMM[/youtube]
It comes courtesy of Armytrix and as with most exhaust upgrades offered by Armytrix, can be made in either titanium or stainless steel. The titanium exhaust reportedly produces more of a howl at high revs while the stainless steel system provides a deeper scream. This particular Lamborghini Aventador Roadster features the titanium system and it sounds truly phenomenal!