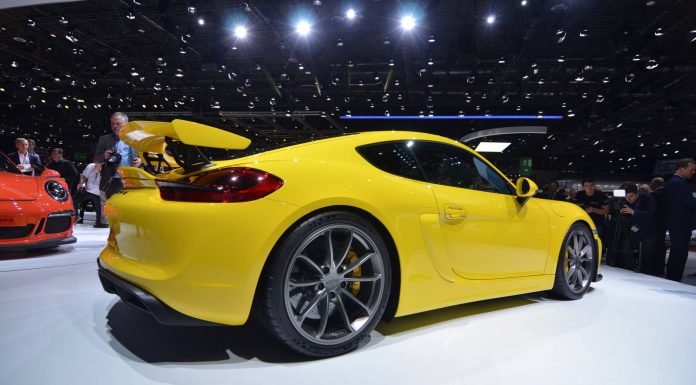 Thanks to its engine being borrowed from the Porsche 911 Carrera S, the Porsche Cayman GT4 is a serious performance machine as we've seen in the numerous tests so far. In case you needed more proof of how fast the Cayman GT4, here is a video of a bright blue example sprinting all the way to 240 km/h from a standstill without breaking a sweat!
[youtube]https://www.youtube.com/watch?v=e3Yikm7Jgcc[/youtube]
The Porsche Cayman GT4 is of course a lighter, more powerful, more extreme version of the popular Porsche Cayman. The mid-mounted 3.8-litre flat-six now produces 385 horsepower. 0-100 km/h (60 mph) is possible in 4.4-seconds and a 295 km/h (183 mph) top speed is now possible. As with all Porsche products, the Cayman GT4 is also at home on the Nurburgring having recorded a blistering 7 minutes and 40 second time.
The Porsche Cayman GT4 also receives a large fixed rear wing together with a reworked front facia and a new rear diffuser. With the new look and the increased performance, the Porsche Cayman GT4 becomes a very exciting proposition indeed! On paper it looks as though it does for the Cayman what the GT3 does for the Porsche 911.