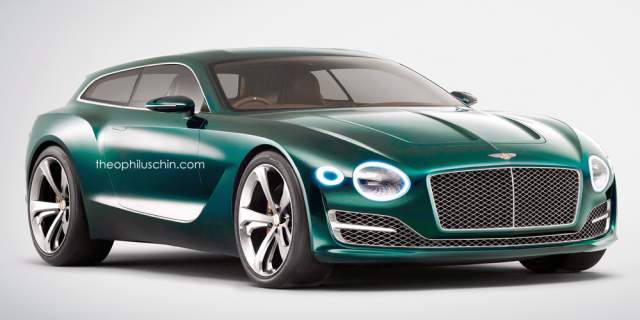 While the Bentley EXP10 Speed 6 Concept introduced at the Geneva Motor Show 2015 has yet to be confirmed for production (and is unlikely to be anytime soon), Theophilus Chin has decided to render how it could look as a Shooting Brake. Unsurprisingly, it definitely looks the goods!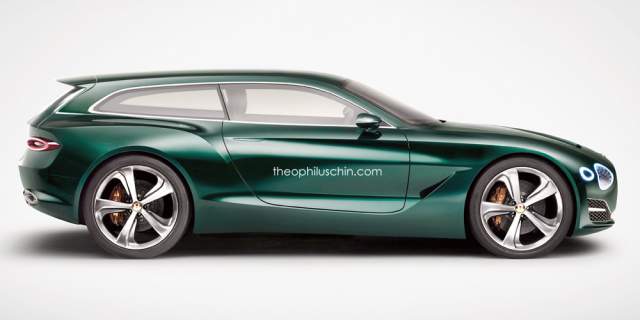 To create the shooting brake body style, Theophilus has extended the roof line right through to the tail-end of the concept. A small new rear window has then been installed beneath a subtle rooftop lip spoiler.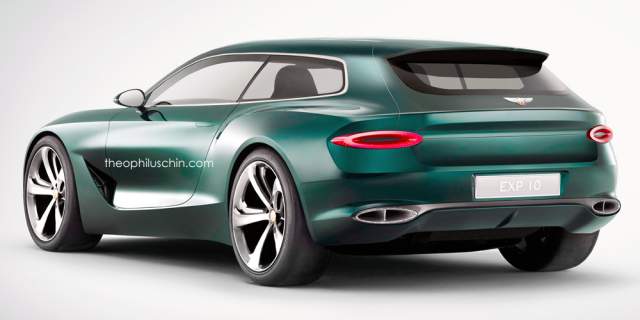 In case you didn't know, the Bentley EXP10 Speed 6 uses copper elements accents across both the exterior and interior. The design gets the traditional Bentley matrix grille and four-round headlamps. The car is low, sleek and features a heavily metallic version of British Racing Green. Bentley have used 3D metal printing technology for the grille mesh, exhausts, door handles and side vents to ensure precise detail.
[Via Theophilus Chin]