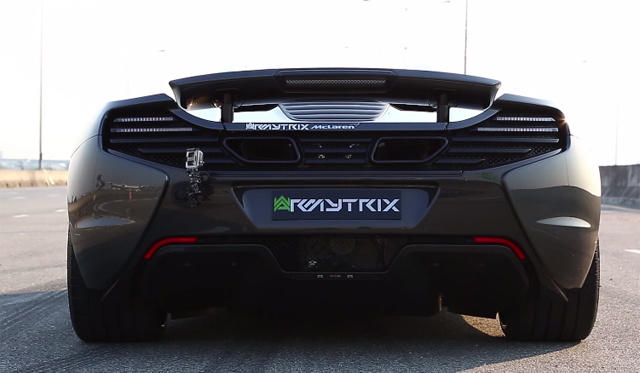 While the 3.8-litre twin-turbocharged V8 engine of the McLaren 650S delivers a rather incredible 650 hp, it doesn't produce an exhaust note to rival the Ferrari 458 Italia. For 650S customers looking for some extra sound, Armytrix has the answer.
[youtube]https://www.youtube.com/watch?v=fgWiF6IYwqU&t=30[/youtube]
Two different custom exhaust systems are offered by Armytrix for the McLaren 650S made in either titanium or stainless steel. Not only do the systems add an extra growl to the British supercar, they also shed some unnecessary weight!