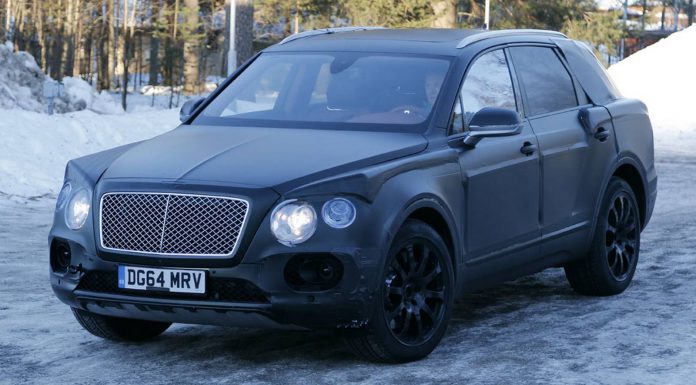 Ahead of the Bentley Bentayga SUV launching next year, it has emerged that the luxurious British SUV is likely to be the first Bentley offered with a diesel engine.
While engine options remain far from confirmed, it is speculated that the firm's customary 6.0-litre W12 will be available as well as the twin-turbocharged 4.0-litre V8 alongside the diesel. That diesel is speculated to be the 4.2-litre V8 set to be available for the recently released 2015 Audi Q7. Additionally, a plug-in hybrid version will be available.
Discussing the potential of a diesel being offered with Auto Express, Bentley chief executive Wolfgang Schreiber said "We are definitely investigating a diesel engine. It will fit anyway into the platform we are using, so it could make sense to do it. Sales in Europe for a car like that could be very high, and for relatively little investment on our part."
As for the hybrid, Schreiber said "We will have a plug-in powertrain, but it needs to be more than the existing systems – with more power, more torque. The SUV will get it first. You won't see it in our existing cars because it's too expensive, but by 2017 the SUV will get it."
While recently spied prototypes haven't revealed much about the car's design, a number of teaser images and videos released have shown a selection of key visual traits. For example, the front end will be characterised by traditional quad Bentley headlights alongside a prominent front grille. Additionally, flowing lines will be present across the entirety of the Bentley Bentayga with the rear-end pinned to incorporate a prominent tailgate-mounted spoiler as well as a dual exhaust system.
[Via Auto Express]