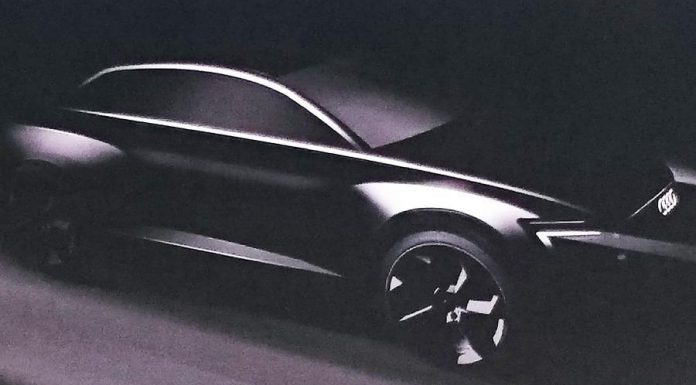 Audi has released the first official teaser for the upcoming all-electric Audi Q6 SUV.
The image, which was released during Audi's annual press conference, gives us the first look at what we can expect from Audi's first all-electric Q6. The electric Q6 will be competing directly against the likes of the BMW X6 and Mercedes-Benz GLE.
Audi did not provide any details regarding the electric system that will power the car. Rumour suggests, however, that the Q6 will be powered by a system similar to that used in the R8 e-tron. The range of the Q6 will reportedly be around 185 miles on a single charge. That range will come courtesy of a 100 kWh battery pack.
The styling of the Q6 will be inspired by the recently released Prologue concept.
During the same press conference, Audi also confirmed production of their Q8 flagship SUV. "The Q8 will come," Ulrich Hackenberg, Audi's R&D boss, commented. "It will be something new, following designs established on the Prologue concept. It will be positioned as something more emotional and more sporty than the Q7. The Q7 will be a car for seven people, the Q8 will be more coupe-like."
The Q6 isn't expected to hit showrooms before mid-2017. The Q8 is expected to be released at some point in the next three years.